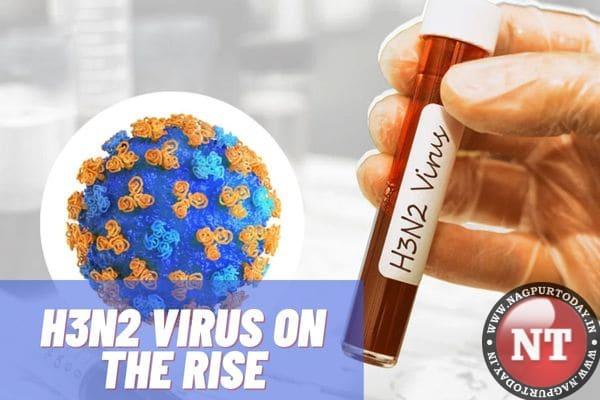 Nagpur: The Maharashtra government health machinery has been put on alert after two deaths were recorded in the state, suspected to be caused by the new H3N2 virus.
The state recorded two deaths– a 74-year-old man hailing from Nagpur died of H3N2 subtype and a 23-year-old first-year student of MBBS in Ahmednagar. As per reports, he had tested positive for Covid-19 as well as the H1N1 and H3N2 viruses.
The union territory of Puducherry on Wednesday announced closure of schools for class 1 to 8 from March 17 to March 26, 2023 in the view of rising H1N1 and H3N2 viruses.
However, even after recording almost 370 cases and two deaths till Wednesday, the Maharashtra government has not released any kind of guidelines for the virus. State health minister Tanhaji Sawant said that Influenza has been detected in Mumbai, Pune, Nagpur, Aurangabad, Sangli and Kolhapur.
According to an official in the Nagpur Municipal Corporation (NMC), the civic body cannot take any action till the time guidelines have been issued by the state government.
The particular influenza is caused by two different types of viruses– H1N1 and H3N2. The health minister further added that the district and rural health centres have been activated and put on alert along with oxygen projects.
The state health minister said that the preliminary report suggests that H3N2 does not lead to death.
What are the symptoms of H3N2 virus?
The symptoms include runny or congested nose, sore throat, headaches, body aches, fever, chills, diarrhoea, vomiting, fatigue and breathlessness.
Various doctors suggested that the treatment of the virus is not very complicated but the affected person should keep themselves hydrated by taking more fluids. Regular antibiotics or over-the-counter medications for common flu can be consumed for relief.