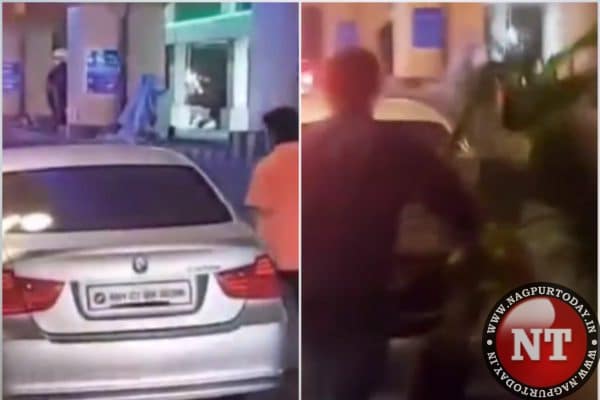 Nagpur: After Nagpur Today exposed the 'plant theft' incident on Wardha Road, Rana Pratap Nagar Police under the guidance of Zone 1 DCP Anurag Jain took swift action and arrested the accused involved within 24 hours.
The accused have been identified as Jay and his one accomplice.
It may recalled that a video of two individuals allegedly stealing plants from a location near a G20 summit poster had gone viral on social media, causing concerns about security arrangements for the high-profile event. The video provided details of the car's make and number, which aided the police in tracking down the accused.
Earlier in February, two men were caught on camera stealing potted plants set up for a G20 event in Gurugram and taking them away in a high-end car with a VIP licence plate. The thief turned out to be a builder who was caught by police within a couple of days.
With security measures being stepped up across the city in the run-up to the C20 summit, authorities are urging citizens to remain vigilant and report any suspicious activity they may witness.
The swift action taken by Rana Pratap Nagar Police in this instance is a positive sign that such incidents will not be tolerated and that the authorities are committed to ensuring the safety and security of citizens and visitors during the event.
…Shubham Nagdeve