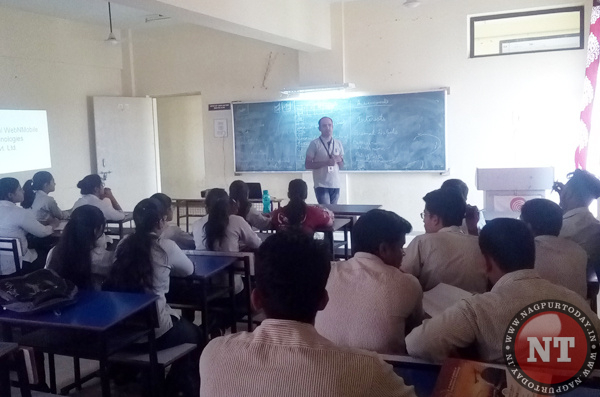 Nagpur: The Department of Computer Science & Engineering of G.H.Raisoni Academy of Engineering & Technology, Nagpur had organized a guest lecture on Internet of Things (IoT) for all the students of CSE.
The expert was Harish Zambani from web and mobile technologies, Nagpur. He gaveuseful information & opportunities in IoT.
He explained the history, architecture & applications of IoT. He stressed on the importance of this domain & told that IoT is 70% computer science & 30% hardware. Students were immensely benefited by the knowledge and experience shared by the expert.
The session was coordinated by Prof. Vikrant Chole under the guidance of Principal, Dr. VivekKapur, & Prof. Amit Pimpalkar, HOD CSE.