Guddu Rangeela : 3rd time unlucky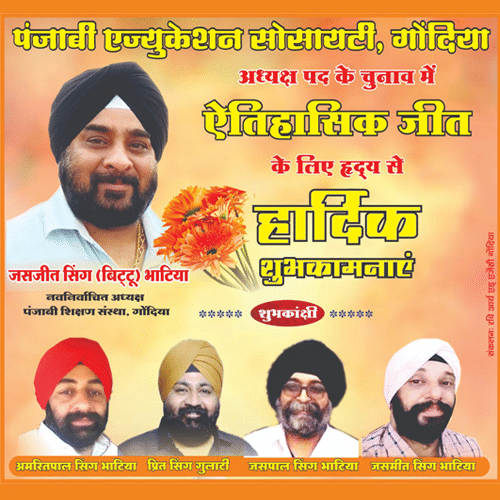 Jolly LLB won Best film in 61st National Awards along with best supporting actor for Saurabh Sukla. His earlier Phas gaye re obama also was a good watch. Through these 3 films, he developed a signature style that he uses comedy as an outer shell of story telling where at inner level it handles a very serious subjects. Phas Gaye re Obama put light on the kidnapping industry, Jolly LLB beautifully brought forth how day to day proceedings happen in court and now with his new offering, "Guddu Rangeela", he highlights the Khap and Honour killing problem.
This style works beautifully for marketing of the film. The marketing guys can use the comic content to pull audience to the theatre and the content (if good) makes them spread good word about the product. And sometimes, if all gels well, critical acclaim and awards are also possible. Subhash continues this style in Guddu Rangeela too.
This is a story about Guddu (Amit Sadh) and Rangeela (Arshad Warsi) who are local orchestra event performers (Singing "Kal Raat Mata ka muze email aaya hai". As they are called to perform at various happy celebrations (like Visa application approval), they sniff around for tips about how wealthy are their customers so that the tip can be sold to dacoits to loot the customers. Arshad needs all this money to fund a case which he is fighting against Billu Pahalwan (Ronit Roy) who had killed his wife and tried to kill him also to execute an order issued for the Khap Panchayat. Since then Rangeela is burning to take a revenge.
This good business gets a halt when a new inspector (Amit Sial) asks them for 10L Rs to avoid being jailed for all those loots. While they are worried about how to get rid of this problem, they meet Bangali (Dibyendu Bhattacharya) who offers them 10L rs to kidnap a deaf and dumb girl, Baby (Aditi Rao Hydari).
When Guddu Rangeela does this successfully, a big twist happens and they come to know that they are part of a bigger plan. Do they continue to be part of it? Why was the girl kidnapped? What happens to Rangeela's revenge? All these and more answers are in this movie.
The story is good and screenplay has multiple tracks and non-linear narration. It is good in parts but fails at many. The first half has good pace but the movie falters in second half. The film keeps the audience hooked through witty dialogs. Story-Screenplay-Dialogs are all by Subhash Kapoor. In Director's seat, this time Subhash got to much carried away in trying to give the film commercial treatment. Due to that, it couldn't become the hard hitting film on honour killings nor it could become the comedy entertainer.
He is extremely good when he shows the fun in day to day life of the police or that of the kidnapping gang. He should use that skill more. But the film gets harmed by the cliched plots and scenes like the climax. There are many illogical situations like CM visiting out of the blue in between a Khap panchayat to stop Billu from Killing the couple or Rangeela doing full blown bollywood climax fight with Billu, etc. However, we must give credit to him for the scenes where he is able to bring out the irony in understanding and belief of the society about what is justice and what is injustice. When Billu speaks about justice and villagers cheer, we all feel that this is wrong and that is when the writer/director wins.
Performance wise Arshad Warsi is at his usual best. He shines in comic as well as serious scenes. But he doing Salman Khan style fight in climax is unnecessary and unbelievable.  Amit Sial is a miscast. He doesn't add anything as an actor to such important character making it an average performance. Aditi Roy Hydari impresses but her role's nose dive from prominence to insignificance, make it forgettable as you come out of the theatre. But she did her best in what she got.
As always Ronit Roy steals the show. He is brutal and evil as Billu Pahelwan. I am just worried that he shall not get repetitive in negative roles. Brijendra Kala and Dibyendu Bhattacharya are good actors who add value to the film.
Production wise the film is decent. Songs in film mars the pace of the movie and are hardly good. This is at most an average work by Amit Trivedi and being from Amit Trivedi, that is very disappointing. Film editing by Arindam Ghatak could have been much much better. BGM by Hitesh Sonik is ok. Cinematography by James Fowlds is good.
So this can be said another dud from Fox Star Studios in the recent list of flops from there. After brilliant Phas Gaye Re Obama and Jolly LLB, Subhash Kapoor is, on the contrary, 3rd time unlucky.
Rating : 

Recommendation: If you can't live without movies every weekend, this can be an OK watch. Otherwise wait for satellite or home video release.