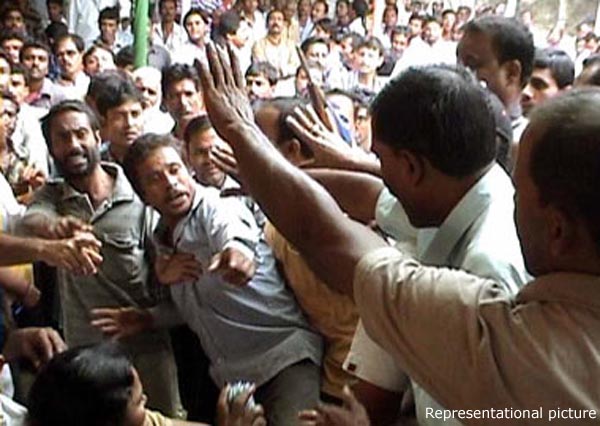 Nagpur News : Wednesday afternoon, Koradi police had a tensed time after a serious dispute took place between two groups over property dispute. Koradi police has registered a case of rioting and other relevant section of IPC but none of the accused has been registered.
The incident took place Sant Gyaneshwar society in Koradi on Wednesday evening. According to the police, Suryakant Pande and his friend Sinu Reddy had gone to his check his property in the society. However, before he could speak a word to them, a group of youths attacked Pande with rods, swords and other weapons.
It was learnt that later Pande's supporters attacked the rival group with sharp weapons. Pande had alleged offence against Jata Shankar, Shiv Shankar and Jata Shankar Pande and his ten associated had planned the attack.
Further investigations is underway.