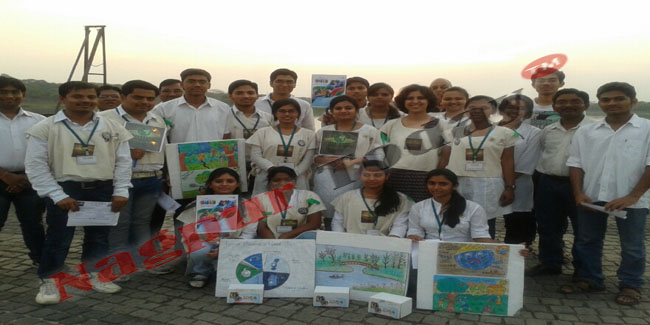 Nagpur News: Green Vigil Foundation observed United Nations World Water Day by conducting a community outreach program on "Water Conservation for Future Sustainability". The campaign held at Futala lake promenade engaged citizens visiting the lakeside on the critical need for conservation of water and  green living practices that can ensure sustainable water use. Green Vigil Foundation team utilized technical literature, posters and fliers to educate citizens on the intricate water cycle on the planet and the adverse impact of unsustainable consumption on water ecosystems.
On the occasion, a water monitoring program involving citizens was also conducted by Green Vigil. Citizens were encouraged to perform hands-on water quality testing of Futala lakewater to analyze various parameters indicating the health of the waterbody.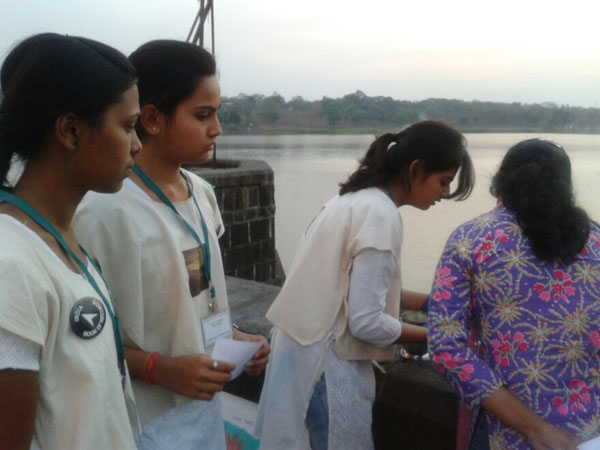 Founder, Dr. Kavita Rattan, elaborating on World Water Day program celebration stated that Green Vigil Foundation has been implementing various community wide initiatives to build awareness and impart education on sustainable water use. She added that a  comprehensive water monitoring program has been initiated by the Foundation in collaboration with WEF, USA, to generate data on seasonal and annual trends and influence of anthropogenic activities on water quality that will be shared with policy makers to delineate effective rejuvenation plans. The campaign was successfully implemented by Project coordinator Mr. Hemnat Amesar and vote of thanks was proposed by Shephali Bansod.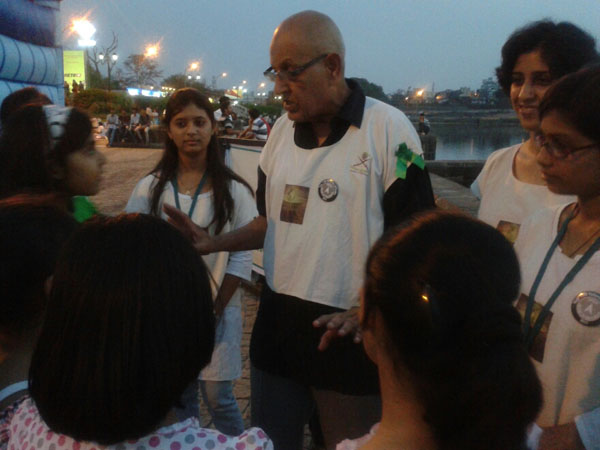 Green Vigil team members Kaustav Chatterjee(Co-Founder), Shakti Rattan, Vrushali Shrirang, Daksha Borkar, Sandesh Sakhare, Surbhi Jaiswal, Snehal Patil, Abhilash Dhote, Anjali Lohakare, Sneha Malatpure, Vijaya Gadekar, Pranali Rahate, Tanmay Srivastav, Rahul Rathod, Dadaroa Mohod, Bishnudeo Yadav, Shravani Pandey, Rohini Dable, Payel Chanda,  Vishwajit Jangle, Viswajit Paikrao, Sachin Mendhe, Amit Takhre, Pushpak Bhatt and Mehul Kosurkar contributed their bit towards conducting the event.