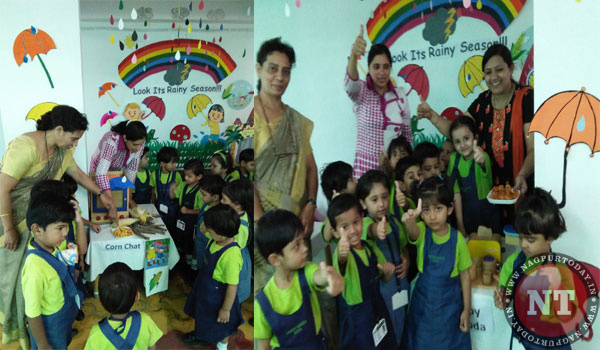 Nagpur: Kids love rain. Children and rain are inseparable. To inculcate the concept of rainy season, instead of confining them to their class rooms, the students of classes Pre- Nursery, Nursery of Green Heaven Kids were brought out in open by their teachers with umbrellas and rain coats to enjoy the playful rainy weather.
Teachers played an appreciable role to bring out the real effect of rainy season through puppet show, arranging clouds, thunders, umbrellas, hot pakoras and many more. Even the shyest student became friendly with everybody in such convenient and child friendly learning environment. Green Heaven Kids organizes such events which help to assist them to become extroverts.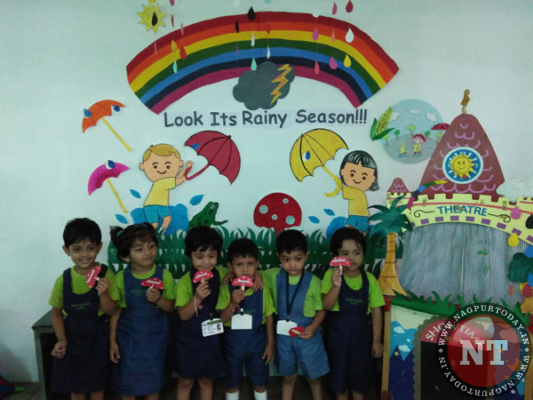 The Director Kavita Sharma and Principal Aboli Bidkar deserve appreciation for their wonderful support in conducting events like this for upbringing the kids.