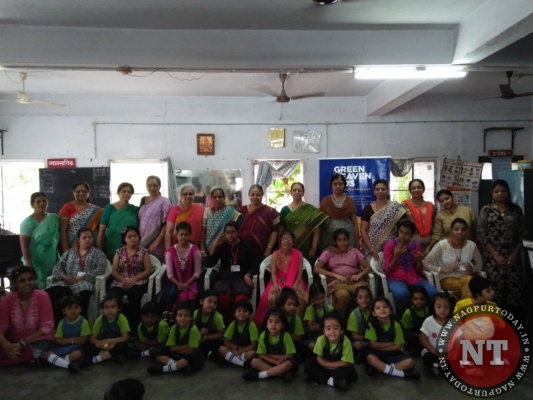 Nagpur. Green Heaven kids visited May flower school for intellectually handicapped children to celebrate Rakshabandhan.It was a memorable moment filled with emotions and love. The staff and the students of May flower school are very friendly and enjoyed a lot.
GHK organized this visit to inculcate the values and bond of love towards fellow beings who are mentally challenged. Kids of both the schools participated with great enthusiasm and tied sacred rakhis to each other with high levels of happiness.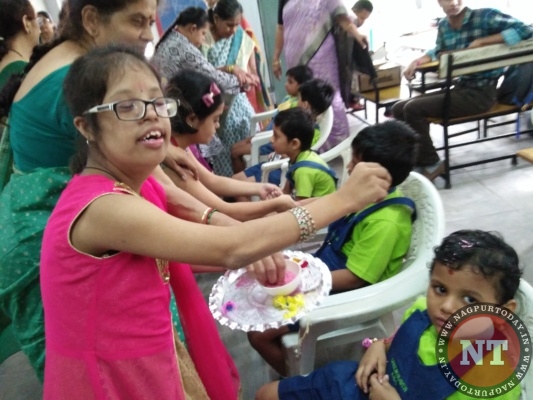 Principal Mrs.Aboli Bidkar gave her blessings and distributed biscuits to all the kids .
Kids also celebrated Raksha bandan at school premises where kids were taught about strengthening the bond between brothers and sisters and fostering brother hood. Director Mrs.Kavita Sharma appreciated the entire program.