RTI reply compels NMC to name top defaulters of property tax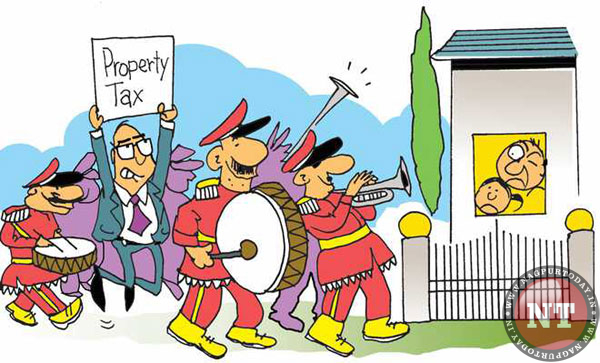 Nagpur: When it comes to recover pending taxes, the property tax department of Nagpur Municipal Corporation (NMC) finds it easy to target small defaulters, who owe just a few hundred or a few thousand rupees. The department takes prompt actions, imposes penalties and even goes to the extent of auctioning properties to harass small defaulters. And big defaulters like builders, institutions and businessmen, who owe lakhs and crores of rupees, are patronized by the NMC. This has been proved once again when the NMC itself provided a list of top 25 defaulters of property tax in the city.
Under the RTI Act 2005, the NMC's property tax department provided a list of top 25 defaulters from all 10 zones in the city. As per the list, N Kumar's M/s Indo Pacific Software & Entertainment Limited owes Rs 22,73,30,010 as property tax. Another company M/s N Kumar Projects & Infrastructures Pvt Ltd of the same group owns Rs 7,30,07,409 to the NMC. The Pantaloon showroom at Empress City Mall owes Rs 2,74,03,535 while Big Bazaar outlet in the same mall owes Rs 1,71,18,095.
KLS Industries, the company that owns the Empress City Mall, owes Rs 1,11,98,982 to the NMC. The Regional Sports Complex and Indoor Stadium at Mankapur owes Rs 2,95,88,971 as property tax; Nagpur Improvement Trust's (NIT) hotmix plant Rs 29,57,301 while Ekatmik Adivasi Vikas Prakalp at Pardi owes Rs 86,45,176.
The NMC was in fact asked to provide information on top 10 defaulters from each of the 10 zones of the Corporation. Similarly, information was also sought on defaulters of toll tax and Local Body Tax (LBT). But the NMC refused to share all the information and provided list of just 25 defaulters from all 10 zones. It was also learnt from reliable sources that few ex-officers were involved in helping big defaulters in reducing their tax amounts.
The NMC also failed to ensure timely selling or auctioning of the goods seized at different toll check-posts. The Corporation could have earned good revenue from it, but now the value of these goods is almost zero. The property tax department is informed from time to time about the cafeterias in the premises of Ramdeobaba Engineering College, VNIT, LAD College and other colleges. The college administration earn lakhs of rupees annually from these cafeterias in the name of rental, but the NMC never shown any interest in collecting commercial tax from units.
This clearly shows that the NMC, which is struggling financially since a long time, deliberately spares influential people and institutions and makes no efforts to collect pending tax dues from big defaulters to strengthen its financial status.