Nagpur News.
As the citizens thronged at Telangkhedi Hanuman Temple to make the religious way of holidaying, they often forget the duty towards the land they live on. The prasada pujan was performed at Hanuman temple and the organizers took little care to manage the waste that came in the form of used paper plates and other material used for serving prasada and food.
Nagpur Today came across one such scene which reportedly is the regular feature in the area, thanks to callous civic authorities and irresponsible organizers who care a damn to clear the filth post their events.
No more green pastures…
A cow strayed amidst the heap of leftover paper plates in the premises of  Telangkhedi Hanuman Temple near Futala lake.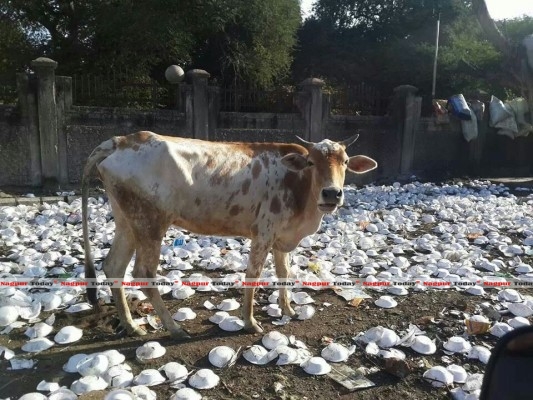 Filth by the roadside
Cattle strays in the heap of garbage scattered along side main road near Telangkhedi Hanuman Temple.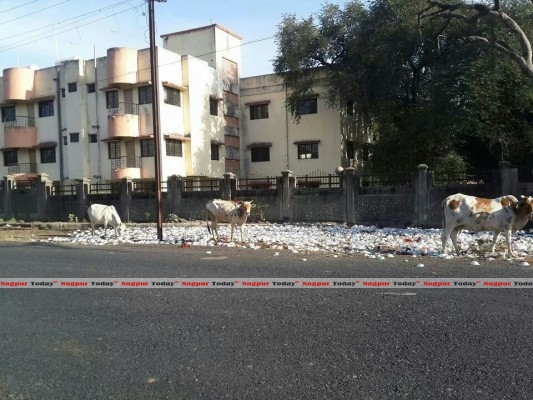 No one to care…
The paper plates soiled the entire environs and green ambience surrounding the Telangkhedi area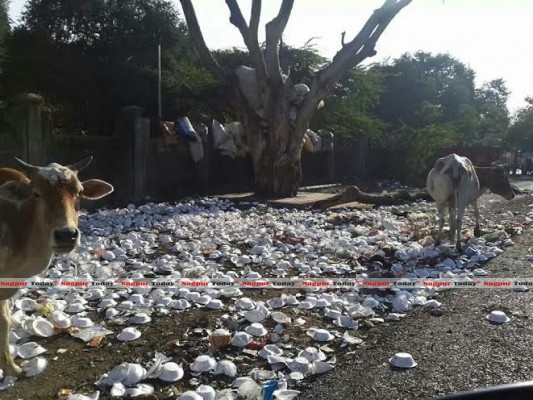 One of the Nagpur's responsible citizens, Mandar A Chitaley as a part of his social responsibility towards the cleanliness of his city noticed and informed!