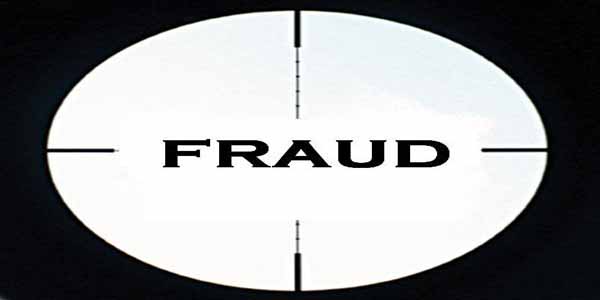 Nagpur News : Two young alleged graduates were booked by Ajni police for allegedly duping several unemployed youths to the tune of Rs 4.5 lakhs in the guise of providing them jobs at reputed schools in the city.
Pranay Narnawre, 28, a resident of Republican Nagar in Jaripatka and Smita Gadre, 23, a resident of Ulhas Nagar on Manewada road, are both science graduates.
Both have assured six youths to employ them as co-ordinator and assistant clerk at Tuli Pubic School and Delhi Public School.
Mastermind of the fraud, Narnawre is still at large while Gadre is under police custody. Cops informed that interestingly Gadre, during interrogation, is repeatedly claiming that she too, is a victim.
"She claimed that Narnawre had assured her of a job and asked her to inform her other friends, who are in search of a job. She told that even she had submitted her documents and paid Rs 1 lakh to him," said police.
A science graduate Gajanan Marghade, 23-year-old from Bhandara, who took an initiative to file a police complaint, informed that her friend Smita introduce him to Narnawre.
"I met him in December and he asked me to submit my resume and other documents with Rs 40,000. Within a week, he handed me an appointment letter and charged again Rs 40,000 for it," said Marghade. In the letter given to him, he was appointed as department in-charge at Tuli Public School.
He told that his two friends, who are undergraduates, were asked to pay Rs 1 lakh for the job.
Marghade informed that the joining date on the appointment letter was January 14.
"But every time, two days before the joining date, Smita would call and would extend the date. First, she asked to join on January 23 then again extended to February 12," told Marghade.
The fraud came to light after Marghade went to confirm his job at the school on February 14.
"The principal told me that there is no such vacancy in their school. They informed that Narnawre, was working in their school last year but was removed from the job after he was caught in a similar kind of fraud," said Marghade.
Police said that they have raided Narnawre's house but it was locked. His cell phone is also not reachable. Police suspects Narnawre has earlier booked committing the fraud and duping many people. After Marghade's complaint, its learnt that more victims have approached police.