Nagpur News: With the receipt of State urban development ministry's GR to the Nagpur Improvement Trust (NIT), way to develop 1,192 reserved and 576 'green belt' layouts has become clear. Chief minister Prithviraj Chavan had made an announcement in this regard a month back. Total 2,42,300 people will be benefitted of this decision.
The urban development ministry issued the GR on September 11 the copy of which was received by NIT on Wednesday.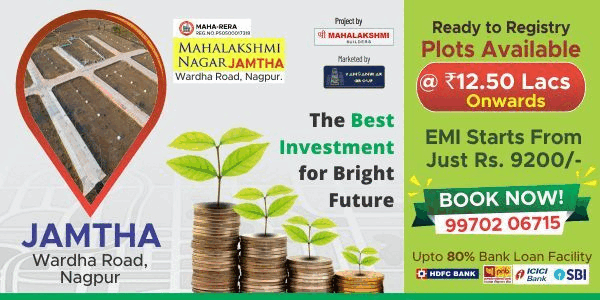 The NIT will have responsibility of developing civic amenities in all these layouts. Chief minister had already indicated about double development charges for these regularised layouts. Accordingly, Rs. 111.48 (per square feet) will be charged for development of residential area. Earlier, development charge was Rs. 50 per square feet.
The charge of development in industrial and commercial areas is being increased.
Layouts which were registered before January 1, 2001 will be regularised under Maharashtra Gunthewari Development Act. If some plot holders in green belt zone had applied to NIT for regularisation of layouts before November 30, 2007 and who possess registry before 2001 will be regularised. Plots of those who did not apply within this time limit will be regularised under conditions.