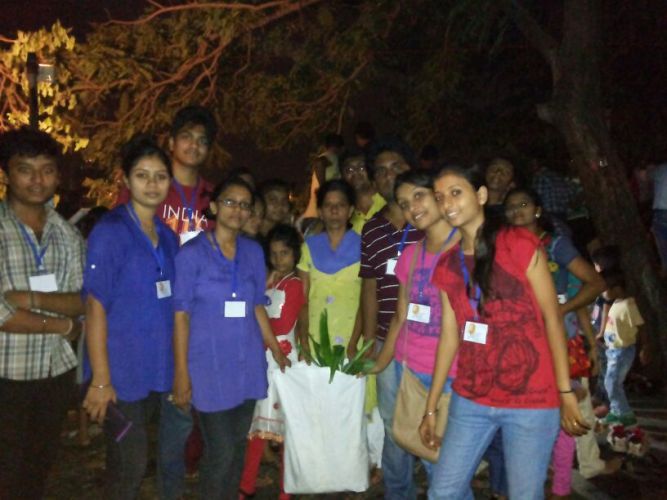 Spirituality has a different meaning for everyone and we all follow certain paths to reach to a state of bliss and ecstasy.
With an intention to inculcate this spirituality amongst most people, Jagrut Indians, a socially active group has a very different motto that service to nature is service to god and keeping their aim in mind they have again worked ardently to keep our city NAGPUR clean and green during GANESH PUJA celebration.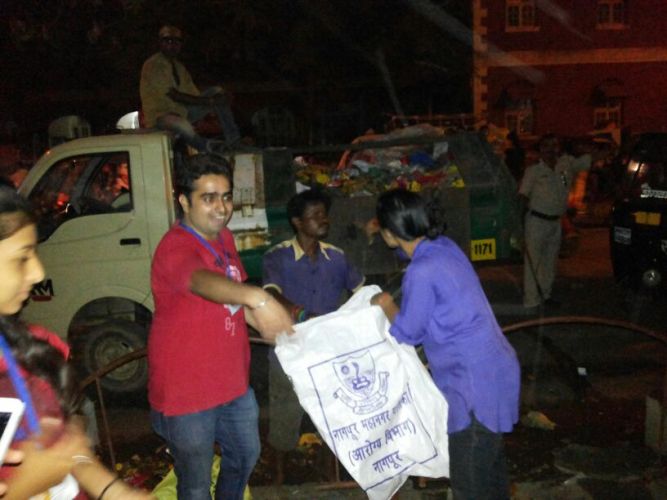 This year again, Jagarut Indians with the support of Nisarg Vigyan Kendra launched the campaign "SWATCHTA SANGRAM" and collected all the organic materials (locally known as Nirmalaya ) offered to lord Ganesha which is otherwise discarded into various lakes of our city thereby polluting the water bodies. On 17th September their volunteers along with a vehicle, visited Ganesh Pandals and collected the Nirmalaya. On 18th September all of their volunteers gathered at Ganesh Sagar lake and requested the passer-bys to give them the Nirmalaya which they collected at a common place. The collected material was then transferred to Nisarg Vigyan Kendra located at Besa.
The overall response they received was appreciably motivating. Yet this clang strongly believes that Nagpurians should be more careful in order to protect their ecosystem as this is the same place where they live, love and laugh……