Nagpur.
According to sources, a meeting was recently organized at the residence of trusted aide of city's senior BJP leader. The meeting was attended by some BJP ministers, several local leaders and leading land developers & builders of the city. During this meeting senior BJP leader informed the builders & land developers to buy unauthorized layouts in and around Nagpur, per our sources. Government plans to legalise 572 and 1900 layouts under Nagpur city and NIT. Many unauthorized layouts will be regularized by 2015. This work will be completed within the next 6 months.
The Urban Development Ministry of Maharashtra State Government has already started the process of regularization. Sources say that the authority of regularization is delegated to Nagpur Improvement Trust.
According to sources, one has to deposit Rs 110-125 per square foot as development charges to get this unauthorized plot regularized thus making huge profit as the land price will sour to new height.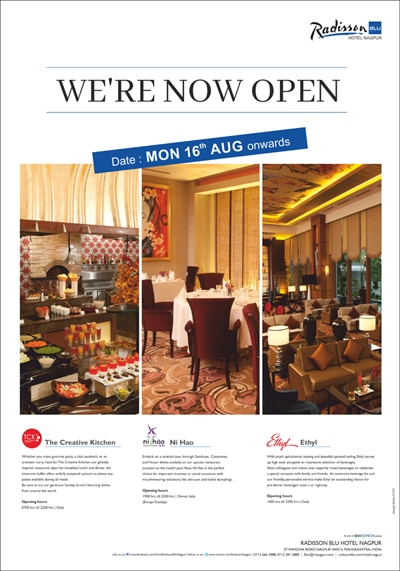 Sources further added that this meeting was held in November 2014. Since then the land developers & builders have been actively trying to acquire as much land as possible. Presently these layouts are available at a throw-away prices. Once the process of regularisation begins, paying a meager sum of Rs 110-125 per square feet will legalize the layout. It is expected that immediately after regularisation the prices will sky-rocket thus benefiting the builders and land developers.
It could be mentioned here that till 2001 there was a provision for regularization of unauthorized layouts. However, in the last 14 years many unauthorized layouts have come up. Many constructions too have come-up on these unauthorized layouts.
Therefore the State-Government is now gearing up to regularize all unauthorized layouts or plots come up till 2014. Nagpur Improvement Trust (NIT) plans to wrap up this project within 6 months.
Apart from this, NIT has also been assigned the work of distribution of ownership-rights on plots to authorized plot owners. This work is also given a time frame of six months.
The number of unauthorized layouts have increased manifold times. Till 2014, many constructions which have come-up over the unauthorized layouts needs to be brought into record and regularized.
This is the reason why Union Surface Transport Minister and senior BJP Leader Nitin Gadkari has suggested a one-time regularization of unauthorized plots and layouts.
It was decided that if there is a need to make amendments in the laws, rules and regulations, they will be made and get the cabinet to approve those rules and regulations too.
The Government aims to make this profitable or beneficial to as many citizens and as possible.
The meeting was intended to regularize unauthorized plots and layouts and for decision on distribution of ownership rights to the people.
A decision to provide all basic amenities and improve the layouts and plots for all 570-1900 authorized layouts and plots. After development, these layouts will be transferred to Nagpur Municipal Corporation.
… Rajeev Khushwaha