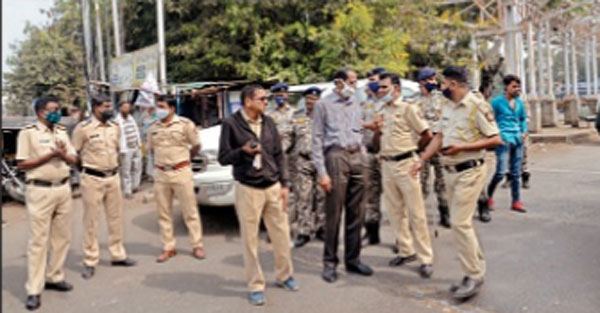 Nagpur: The strike of Maharashtra State Road Transport Corporation (MSRTC) continued onThursday too, to press for various demands. State Government also continued to deal tough with the strike by suspending 1,135 more staffers across Maharashtra, including 301 from Vidarbha region. Further, to tackle the situation, RegionalTransport Office (RTO) issued helpline numbers for passengers.
State Government suspended 1,135 staffers on strike, from 29 divisions under which come 130 depots. As far asVidarbha region was concerned, total 301 staffers were suspended.
The MSRTC division-wise breakup of staffers suspended on Thursday is as follows:
Akola — 66, Yavatmal — 56, Amravati — 50, Buldhana — 40, Gadchiroli — 34, Nagpur — 30, Bhandara — 18, Chandrapur — 5, and Wardha — 2. With these fresh suspensions, the total number of staffers on strike, suspended so far rose to 2,053 across Maharashtra. The highest number of staffers suspended on Thursday was 138, in Pune division. It was followed by 91 suspended in Jalgaon division, and 73 in Thane division.
To tackle the situation and redress inconvenience caused to passengers, RTO Nagpur has launched control room. Ravindra Bhuyar, Regional Transport Officer, has already sought details regarding the number of buses available with school bus association and travels bus association, to offer some respite to passengers. These vehicles have been given permission for passenger transport in stages, for the period during which strike of MSRTC staffers continues.The services will be made available to the passengers as per the MSRTC rate-chart.
The contact details of control room set up at RTO, Nagpur city, are as follows: Email id — mh31@mahatranscom.in and phone numbers — 2561698/2543312, mh40@mahatranscom.in (2956348/2956325), mh40drtonagpur@gmail.com (2956725). The passengers may register their grievance, if any, regarding travel by sending e-mail to above-mentioned IDs or by dialling the telephone numbers.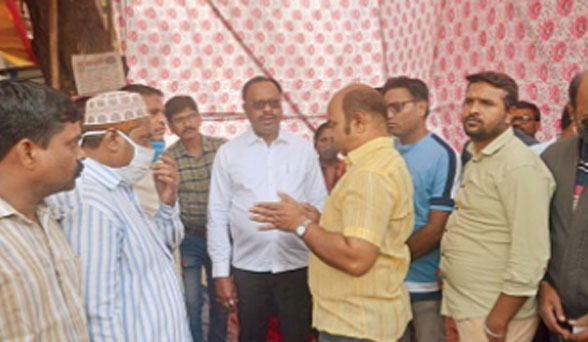 Meanwhile, Chandrashekhar Bawankule, former Guardian Minister of district and State General Secretary of Bharatiya Janata Party, interacted with the MSRTC employees on strike. He visited the pandal at Ganeshpeth bus-stand.
Speaking on the occasion, he said that BJP was with MSRTC staffers. He flayed State Government for not finding time to call the MSRTC staffers for discussion. "Despite suicide by some MSRTC staffers, the State Government and its ministers have been insensitive to their demands," he alleged. He appealed to the MSRTC staffers to not take extreme step like committing suicide.