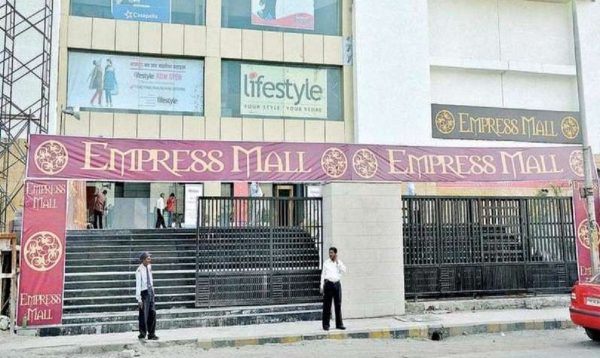 Nagpur: THE Enforcement Directorate (ED) has finally taken possession of Empress Mall worth Rs 483 crore of M/s KSL & Industries Ltd under the Prevention of Money Laundering Act (PMLA), 2002, in bank fraud case by Tayal Group of companies.
The properties attached consist of commercially diverted land of 2,70,374 square feet along with the shopping mall of KSL & Industries Ltd that comes under Tayal Group.
The ED completed the attachment process of the mall on Wednesday. The action was initiated under PMLA in connection with Rs 524 crore fraud in Bank of India and Andhra Bank. In May 2019, the ED, Kolkata, had provincially attached the Empress Mall. It has also attached another property worth Rs 234 crore of the Tayal Group in connection with a fraud with UCO Bank.
The total seizure of the group now stands at Rs 717 crore. Sources said that the ED would also collect the earnings of KSL & Industries Ltd from the mall.
Five companies of Tayal Group — Actiff Corporation, Jaybharat Textile and Real Estates, KKTL and Eskay Knit (India) — had availed the bank loans.
The Group allegedly used shell companies to channelise funds for different commercial activities and profitable ventures of KSL & Industries Ltd in order to create concealed assets, added the sources