"Government in Parliamentary democracy run on consensus," Dhanajay Munde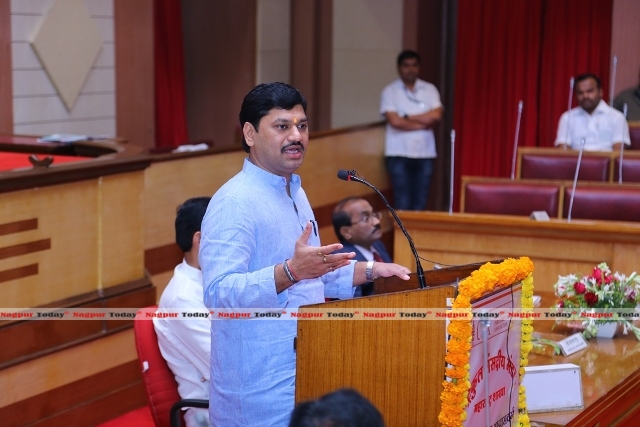 Nagpur: "Government in a parliamentary democracy cannot run on majority alone, it needs to take the opposition into confidence, as this practice is the kernel of any democratic system," said Leader of Opposition in Legislative Council, urging the youths (both young boys and girls) to participate in politics.
He said this while speaking on the topic, 'The place of Ruling party and Opposition in Parliamentary form of Democracy, their duties and role in Legislature,' during lecture series on 45th Study Class of Commonwealth Parliamentary Board organized at Vidhan Bhavan here on Tuesday.
Prominently present on the occasion were Legislature's Principal Secretary Dr Anant Kalse, MLA Amarsingh Pandit, students, researchers, scholars, administrative officials of various Universities on subjects like Public Administration and Political Science, political analysts and others.
MLA Munde further said, despite majority of ruling party in Legislature, the strength of opposition is of equal importance, for if the opposition is well studied and reliable it can put the government into a tight corner. According to him the role of opposition should not be of just making allegations against the government in the House and gathering publicity in newspapers. The opposition must prove the allegations with evidence and submit the same to the Speaker/ Chairman of the House. If it is so done, the reliability of opposition will be ascertained and it can thus form pressure on the government on relevant issues.
According to him, the laws framed by Parliament or Legislatures affect or benefit the masses and their lives, so the opposition must play responsible role in law making in public interest. He was also critical of keeping the post of leader of opposition vacant in the Lok Sabha this time, as it is not a healthy practice in democracy. He specifically mentioned the glorious tradition of Maharashtra State Legislature and also well studied lectures of Dr Diwakar Rawate and other scholars of parliamentary democracy.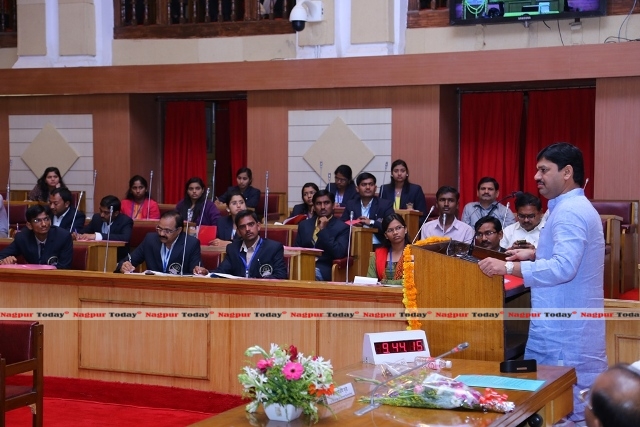 MLA Munde underlined the importance of party workers and voters in the political life of the state and hoped that the coming generation in the politics of Maharashtra would uphold the values of democracy in massive public interest.