Goons, blinded by heinous mind, damage costly equipments of Suraj eye hospital

Sophisticated and highly priced Microscope, Pulse Oximeter, Cautery Machine, Weighting Machine, Aquaguard Water Purifier in the operation theatre of Dr Vinay Nagiya's Suraj Eye Hospital in New Colony found damaged thus putting a loss of Rs. 5,00,000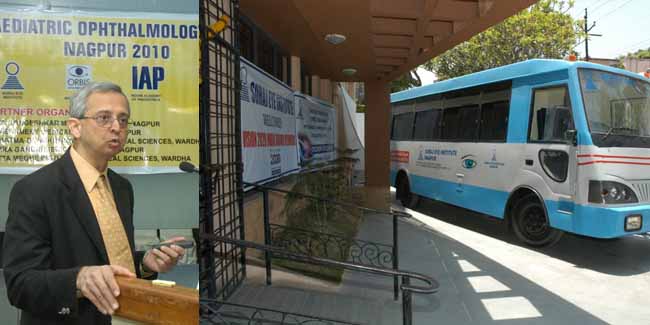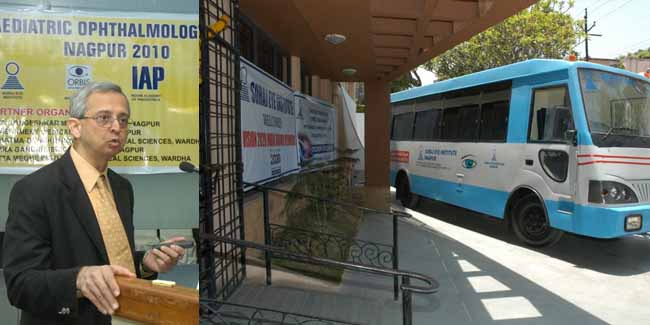 Nagpur News: The Nagpur citizens are finding it very hard to digest the efficiency of Nagpur police as all and various kinds of crimes have been taking place in the stallion jump proportions. Some criminals have gone so blind with their nefarious designs that they have not spared an eye specialist doctor who suffered a loss of Rs 5,00,000 for apparently no fault of his.
According to police, the Civil Lines resident Dr Vinay Nagiya (54) has an eye hospital Suraj Eye Hospital in New Colony. In a daily routine, Dr Nagiya locked the Hospital's Operation Theatre in the night and went to home. However, a goon or goons, blinded by a heinous attitude and a criminal mind, crossed all limits of decency and in an "operation" indulged in cutting all medically vital wires of sophisticated and costly equipments. The evil-minded accused damaged Microscope, Pulse Oximeter, Cautery Machine, Weighting Machine, Aquaguard Water Purifier and other costly material. All the equipments went dead as a result of cutting of vital wires and damage caused by the "blinded" criminal.
The "operation" came to notice when other doctors came to hospital on their duties. The doctors were so shocked as if a lightning bolt had struck them. They must have never imagined even in their wildest dreams that such a disgusting act by the vandal or vandals.
The bewildered Dr. Nagiya rushed to Sadar Police Station and lodged a complaint in this regard. Police have registered an offence and , they, too, have launched an operation to nab the goons.