Goons beat up youth after trying to loot him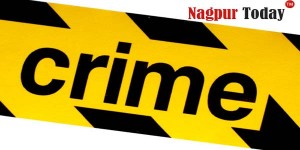 Nagpur News : Four unidentified youths beat up a young man who tried to fight his way out with the goons. According to information, Yogesh Shubhdayal Yadav (27), a resident of House No. 572, Dr Chaurasia Clinic, Surendragarh, was going back home on his bike (MH 31 DM 7797) on Wednesday at around 11 pm. Near Seminary Hills garden, four youths tried to stop him. He stopped his bike and asked the youths about the reason. The youths then told him that they need to make an urgent call and asked Yogesh to give them his mobile. Yogesh informed the accused that the balance in his mobile is nil and that he cannot help them. When Yogesh tried to start his bike again, the accused started checking his pockets for any money. Yogesh tried to fight them but they outnumbered him. Yogesh had nothing on him, so, the youths beat him up. The youths then took out knives and attacked Yogesh. He sustained minor injuries, the accused fled from the spot.
Yogesh went to Gittikhadan Police Station and lodged a complaint against the four youths. Cops registered an offence under Sections 394 and 34 of the IPC, informed PI Bahadure. Further investigations are underway.