Police are resorting to harass innocent citizens instead of controlling crimes in Nagpur by arresting anti-social elements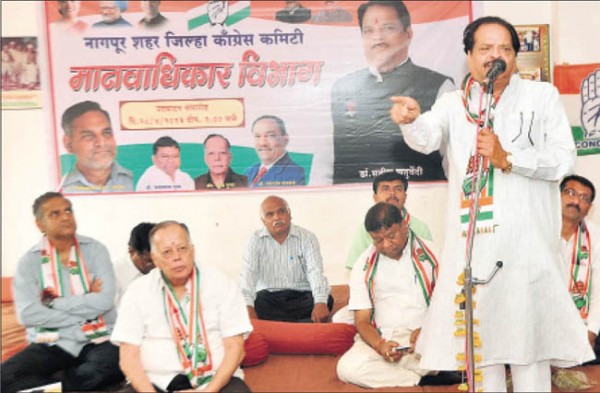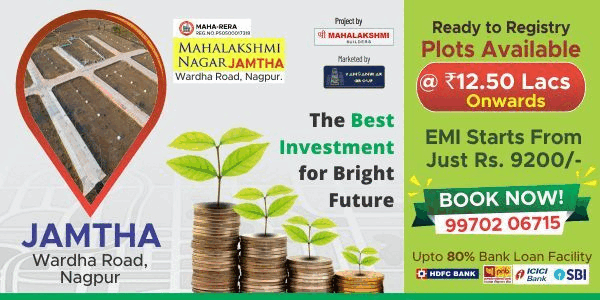 Nagpur News : The former minister in Maharashtra Government Satish Chaturvedi has stressed setting up of a Human Rights Cell to curb the increasing atrocities of police on innocent citizens instead of controlling the rising crimes in Nagpur. The police are supposed to protect, deliver justice to victims of criminals and arrest the rising crimes on various fronts, but the scenario is totally contradictory, added Chaturvedi.
Chaturvedi was addressing the Congress workers during the inauguration of Congress Human Rights Cell at HB Town at Pardi in Nagpur. The programme was organized by the City Congress Committee. Chaturvedi said the human rights were frequently taken a back seat before the Independence during British regime, and continue to take severe beating after Independence, too. Today, it has become very difficult to understand police system because everybody is facing the police atrocities. The police have been resorting to harass innocent citizens instead of protecting them from the clutches of criminals, cheaters and other bad elements in the society, stated the former minister.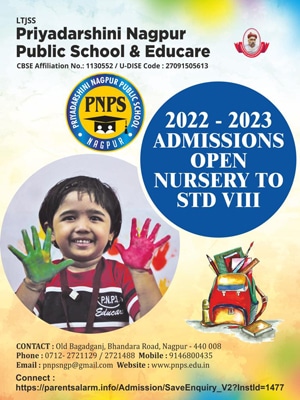 Chaturvedi further said, it seems, for police harassing innocent citizens has become a priority than arresting the anti-social elements. This is directly the human rights violation and the Congress is serious on the issue of human rights at national level. He added that the Cell has included persons who are educated as well as grassroots people who have direct connections with poor, downtrodden and helpless people so that they can protect these people from police atrocities, asserted Chaturvedi. Some scholars have also been included so that there are no loopholes for human rights violations, he added.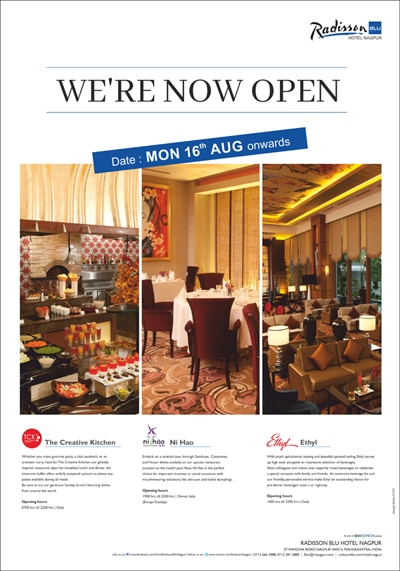 On the occasion, President of State Congress Human Rights Cell Adv Mahesh Gupta, City Congress President Jaiprakash Gupta, City Human Rights Cell President Nirmalkumar Singh, Congress Education Department's President Wadibhasme, K S Patil, Shrikant Tekade and others were present. Mahesh Gupta lamented that most of the people do not approach the State-level Human Rights Cell for resolving their problems. This is the Congress has set up Human Rights cells at district-level. Nirmalkumar Singh while apprising about the Human Rights to Congress workers put a proposal in this regard.
The programme was inaugurated by garlanding the photo of Mahatma Gandhi. Then the names of office-bearers of the Cell were announced. Nirmalkumar was elected as President of the Cell. Mukesh Sahu was made Vice-President, Smita Matey, Prof K S Patil were elected as office-bearers. Rekha Yadav and Deepali Shambharkar were elected City Organisers. Raju Fuljhele, Anil Bairagade, Ayaz Sheikh, Siraz Ahmed, Veena Bhelge, Guddubhai, Prof Krishnarao, Prof Ravi Chandel, Sudhir Menon, Prakash Wankhede, Santosh Singh were made members of the Cell.
City Congress President Jaiprakash Gupta crearly said the cell is an important part of politics which has been given the highest status by the party. He warned that many cells are being set up in the name of party and this will not be tolerated by the Congress party.