Nagpur : Results of theGanesh Utsav Contest organized by Maha Metro were declared and a college going student Darshan Ladke won first prize in it. A resident of Subhash Nagar, he had portrayed Metro train, stations, Double Decker, Signalling system, Little Wood in his decoration. The contest attracted good response and devotees of Lord Ganesh incorporated the theme of Maha Metro in their decoration.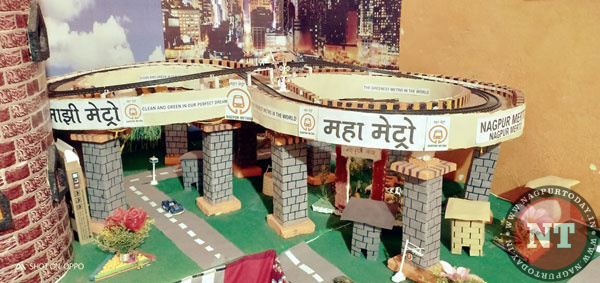 The second and third winners of the contest were Shankar Shivhare and Anika Bramhe respectively. A resident of Wardha Road, Shivhare had depicted Maha Metro train. The train and other Metro-related decoration was much appreciated by the visitors who flocked to his residence. Similarly, Anika Bramhe had also depicted 2 Metro trains running on two tracks and boards giving the message of Maha Metro.
The three winners were selected from the entries that Maha Metro had received during the course of 10-day celebrations. The entries by the participants displayed a keen sense of belonging among the common man about the Metro project. The particiapnts had sent photographs of the decoration done by them. All the winners would be awarded prizes and all the related details about the same would soon be posted on Maha Metro's facebook page.