Nagpur: Even as the 10-day Lord Ganesh Festival has moved towards its fag end, Maha Metro Nagpur has taken many initiatives in this period to reach people and explain to them the various facets of the project. One of such effort was the promotion of its `Maha Card' jointly with the officials of State Bank of India (SBI). Maha Metro has launched Maha Card in association with SBI.
The organization had also organized quiz contests and magic shows at various Ganesh pandals in this period to reach citizens. It also introduced mobile selfie points in an effort to spread more awareness. The campaign was conducted at many prominent Ganesh Pandals across the city and proved to be instant hit. The quiz contest, in which winners bagged prizes, was the most favoured part of the campaign.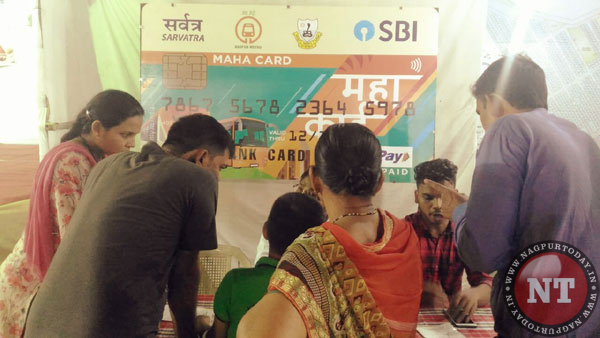 Maha Card is a joint enterprise launched by Maha Metro and SBI and is a multi-purpose card, which can be used not just for buying tickets for metro travel, but can also be used to pay fare, while traveling by other modes of payment. It can be also used for shopping purposes. While participating in this effort, senior SBI officials explained the various facets of the Card to the general public. They also replied to various queries raised by the people.
The quiz contest which was conducted by the Maha Metro team revolved around the various developmental aspects of Metro project. Questions also related to traffic rules were also asked during the quiz contest. The participants used their mobile handsets to take part in the quiz. The names of the quiz contest winners were displayed on the screen specially installed at the Ganesh pandals for the purpose.
Similarly, Maha Metro also organized magic shows at Ganesh Pandals. City's renowned magician Amit Bhavsar conducted these shows, which also helped in spreading the message of Metro project. The common public of Nagpur and Ganesh Bhaktas participated whole heartedly in the campaign launched by Maha Metro during the 10-day festival.