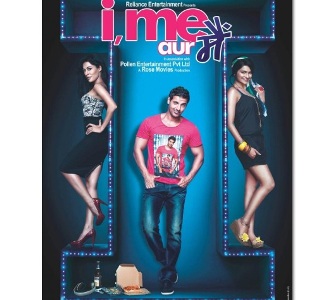 Director: Kapil Sharma
Producer: Goldie Behl,Shrishti Arya
Star Cast: John Abraham,Chitrangada Singh,Prachi Desai , Zareena Wahab
Music Director:     Falak Shabir, Sachin-Jigar, Gourav Dasgupta, Raghav Sachar
Plot: The story starts off with Ishaan (John Abraham) who is selfish, overconfident and loves himself a lot and  lives a sheltered existence as the apple of his mother's (Zarina Wahab) eye, always protected by his elder sister Shivani (Mini mathur).
He shares his Girlfriend Anushka's (Chitrangada Singh) apartment who tolerates all her silly kiddish attitudes just because she loves him and believes that he will change by time.
But John is in his own world. He parties with friends, has no goal, never shares a single penny for Apartment maintenance.
One night his linear attitude throws him out of the Apartment and he finds a space in neighbor Gauri's house. Enters Prachi Desai! And now Ishaan slowly falls in love with Gauri. So what happens next is something happen in every 2nd bollywood movie . "Ek maali Do bagicha ".But who gets the maali urf 'Ishaan' is what the story goes round and round. But at the end everything happens quicker than a soft drink finishing its soda.
The script seems speckled everywhere; it gets a bit crazy towards the latter half. The sudden change of the characters is unacceptable as they speak a certain way and behave almost out of character.
Gauri's stable nature takes a flighty turn when she goes into the bit about moving to Paris, Anushka's speech of life makes absolutely no sense given the path the story has taken so far, Ishaan's mum who decides to leave her husband forever, goes back to the him overnight and Ishaan's sudden change of heart in matters of the heart make him look even more selfish.
Director Kapil Sharma even though it is a sincere effort on his part, still looses interest by the end of it.
John is as usual handsome and you will notice his improved acting. Chitangada singh tried hard , Prachi Desai is nice in the character she played.
Verdict: Expect the unexpected .Why was this film made? Some movies have no viewers like some questions have no answers.

Yash Raj Trivedi