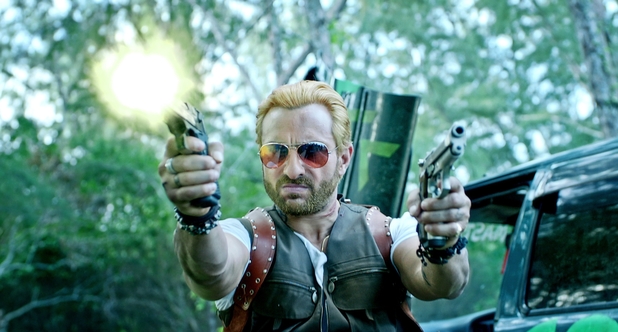 Actor:              Saif Ali Khan, Kunal Khemu, Vir Das, Pooja Gupta, Anand Tiwari
Director:          Raj Nidimoru & Krishna DK
Music:             Sachin Jigar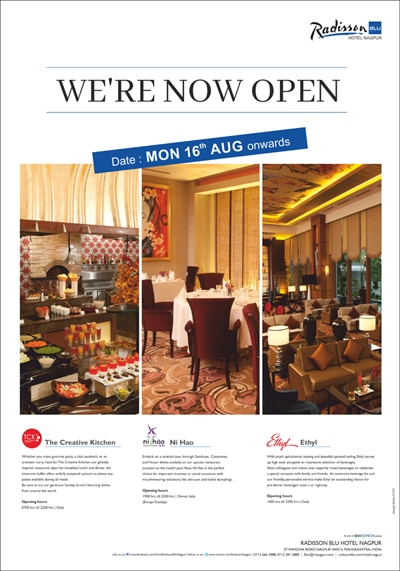 Plot:
With the intention to bring something new and something 'Thoda Hatke' for Bollywood, Saif Ali Khan acquainted the Bollywood Movie Lovers and viewers with this horror movie yet with the key motive to make its spectators laugh their lungs out. A concept in which zombies have attacked one of the most happening state-Goa! This is shown as a place where the beaches are over-run with unwashed, stringy-haired, glassy-eyed foreigners. Bollywood's this first horrifying comedy clearly takes major part of its impacts from the very Hollywood genre, not the least of which are the zombies, with their no eyeball eyes, wobbling zig-zag walks, and blood-lusting teeth.
The film chiefly involves part from the lives of three friends-cum-flatmates Hardik (Kunal Khemu), his best friend and colleague Luv (Vir Das) and Bunny (Anand Tiwari) a sober and serious mate, who is an industrious employee.. Hardik (Kunal Khemu) is a doped idler whose only interests in life are marijuana, cigarettes, alcohol and women in no particular order. His best friend and colleague Luv is caught between his ambition to be a 'better man' and the vices he shares with Hardik.
All three friends worked at the same place in Mumbai, until Hardik and Luv see bad times of their lives. When Hardik loses his job and Luv gets dumped is the time when they decide to complicate the situations even for Bunny, who is off to Goa to make an important presentation. Soon, the other two pile on and end up in Goa, much to Bunny's dismay.
But from here on, the three friends however head to Goa for some fun and frolic. What they think will be non-stop party-time turns into a nightmare, as they run into an unending stream of strange, shuffling creatures, neither dead nor alive, thirsty for human blood.
Once in the state, Luv meets Luna (Pooja Gupta) and the latter invites him to an extremely exclusive and clandestine underground rave party – organized by the Russian Mafioso – in an island off the shore of Goa. The trio set out for a night of debauchery and enjoy themselves to the hilt – and the next morning brings them to the other, darker side of their nirvana. They find out that the island is infested by zombies. Luv decides on saving Luna's life too and follows his idea. On the way, they encounter Boris (Saif Ali Khan), a self-proclaimed zombie-hunter. And there begins the adventure.
Go Goa Gone is positively different from anything you seen before. And for the young and restless (tattooed, ring-pierced, rave-party enthusiasts) or even those who like whacked-out fun, it's a great ride. With easy performances from Kunal, Saif, Vir and Anand and the crackerjack dialogue, the film will keep you in splits for the most part. What is a little tiring though is the pace of the zombies, who are a bit too monotonous. Sachin-Jigar's Babaji ki booti adds to the mood, almost tempting you to light up and lie back. The shores of Goa and Mauritius seem enticing enough. However some of the situations in GGG are repetitive. Hence, the laughs that were coming spontaneously till a point become a bit forced at some juncture.
Although Saif Ali Khan's Russian-accented, burnt-haired, heavily-tattooed zombie hunter avatar Boris is a likeable one, he takes a step back, and lets the rest of the cast hog the limelight and rightfully so. He makes an appearance quite late into the movie as the pretending-to-be Russian Mafioso Boris and even then he doesn't make himself a constant fixture in the storyline.
Raj and DK's freshly-minted critters can safely take their place at the head of new-age Bollywood's blood-thirsty undead pantheon.

Yash Raj Trivedi