Nagpur:
Global Panorama Showcase (GPS) a Premier Business Networking Event and Business-to-Business trade show is scheduled from 8th – 10th February, at Hotel Centre Point, Ramdaspeth. This premier event of Central India provides a platform for interaction and Business between Tour operators and Travel Agents from Vidarbha, Chattisgarh and Madhya Pradesh and for Exhibitors to understand the Tourism Potential the region has to offer.
According to Harmandeep Singh Anand – Managing Director, Jagsons TravelsPvt Ltd who is the event organizer – The 2nd Edition of the event is back and it is bigger than the previous. Over 100 products, including Tourism Boards, Hotels chains, Travel Products, DMC's are exhibiting. 100 buyers are being hosted from various cities such as Indore, Bhopal, Raipur and other parts of India. Exhibitors and Buyers can look forward to 2 days of networking and Knowledge sharing on 9th& 10th Feb. The event will be inaugurated on the 8th of February, at 1100 hrs and open to public for the Consumer day. Exhibitors are also gearing up to sell special tour products to Consumers on the Consumer day and almost 1500 – 2000 people are expected to attend the event tomorrow.
Tourism Malaysia is the Country Partner for the 2nd year in a row and for the first time we have Maharashtra Tourism Development Corporation participating as State Partner. Other Participants this year are Indonesia, Philippines, Bulgaria, Germany, Swiss Tourism, Spain Tourism Board, Canada, New Zealand, Fiji, International hotel Chain such as Starwood, The residence, Rotana, Accor, Sun International, and many Destination Management Companies will be seen participating.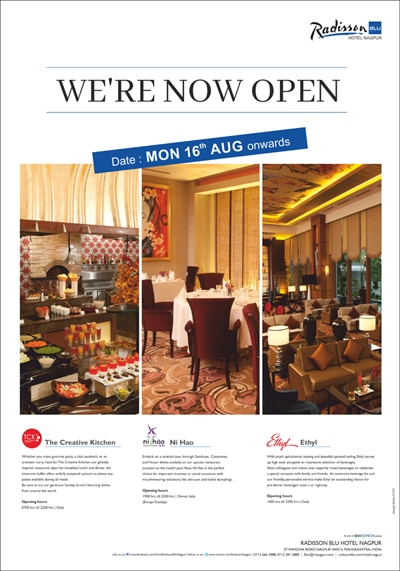 The inaugural event will be followed by a Book Release based on research on Central India being a Tourism Power house. According to MadhuSaliankar – Director EntReps Solutions, Marketing partner for the event, in order to take the event to the next level, it is important for us to understand the market, and inform our supporters the true potential that this market provides. The research findings will help our stake holders, strategies promotions in this market accordingly. GPS also aims at guiding the Exhibitors in their promotional plans for this new Tourism Powerhouse.
According to Rishi Raj Singh Anand- Joint Managing Director, Jagsons TravelsPvtLtd :  the 3 days event will welcome over 400 delegates, from the travel trade and Media. We will still continue to adapt a table top meeting exchange format, with opportunity to the stake holders to also conduct educational seminars. Tourism Boards such as Tourism Malaysia, Indonesia, Mauritius, Swiss Tourism, New Zealand Tourism, Spanish Tourism board and Fiji, Hotel chains such as Starwood Hotels, Tathasthu, DMC's such as Otilla, DNATA, Discover the World Marketing and products such as Fans on Stands and Trawelltag will be conducting product trainings.More so we also provide further opportunity of networking during networking Dinners on 8th& 9th in a relaxed and fun filled atmosphere.