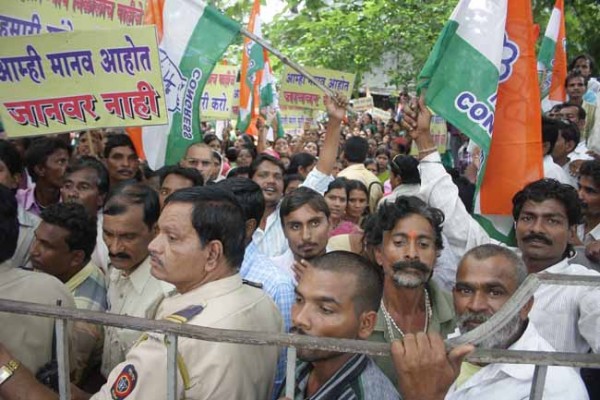 Nagpur News: The picture at the NMC's Town Hall was hazy and moist. On one hand, the election for post of Deputy Mayor was being held in hazy situation (Uncertain) and outside the Town Hall, a moist situation prevailed as a Corporator broke down while narrating umpteen problems in his Ward. The Congress Corporator of Pardi Ward Pandurang Hazare, who is also a member of the NMC's Standing Committee, had come to Town Hall with a morcha of thousands of his Ward residents. With tears rolling down his cheeks, Hazare asked the NMC authorities to either resolve problems in his Ward or accept his resignation.
However, when the Ruling Party was found looking at other directions, the Opposition Leader in NMC Vikas Thakre, in his style, forced the Mayor Anil Sole meet the Corporator Hazare and the participants in his morcha. Thakre asked Hazare to submit his memorandum of demands to Mayor. Hazare informed the Mayor that "My Ward consists of 35,000 voters. We go to them and seek their votes. But when it comes to providing basic facilities to them, we turn a blind eye. The Ward comprises of 5 per cent landlords from Mouja and remaining are from the layout. The recent rains have washed away 25 roads, and despite several requests to NMC Administration, no help was provided for the relief of his Ward residents.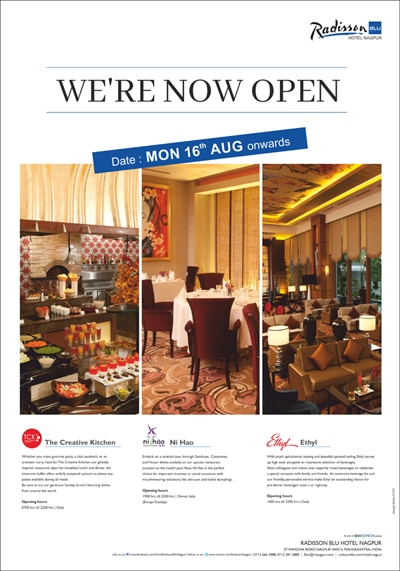 The Congress Corporator broke down and cried inconsolably while telling the tale of terrible problems to the Mayor. He said, "Hundreds of residents knock his door daily for help but I found myself helpless and could do nothing for them in order to provide them relief." Hazare lamented with eyes moist with tears. Hazare requested Mayor to either immediately take a decision and direct the concerned authorities to resolve problems in his Ward or accept his resignation as a Corporator and from other posts.
The Mayor Anil Sole went dumbfounded after watching Hazare weeping and weeping. But Thakre intervened and advised Hazare not to resign. He promised a discussion between the Ruling and Opposition Corporators on his demands and meet the Commissioner to hammer out solutions all the problems in his Ward. The Mayor also agreed with Vikas Thakre. The Opposition Leader requested to take back his morcha, and said, if the positive decisions are not initiated by the authorities, a bigger morcha would be taken out to pressure the NMC Administration.
Vikas Thakre, taking the side of Hazare, said, Hazare is member of Standing Committee since past few years but not a single proposal of his has been sanctioned by the Administration.
The Mayor Anil Sole, after pacifying Hazare, discussed the matter with his colleagues. The Mayor informed Hazare that his Ward doesn't come under NMC jurisdiction. It comes under NIT. The NMC Commissioner would not be able to provide any help. Hazare should have taken the morcha to NIT or any Minister of Congress.