GHRAET holds Parents-Teacher Meet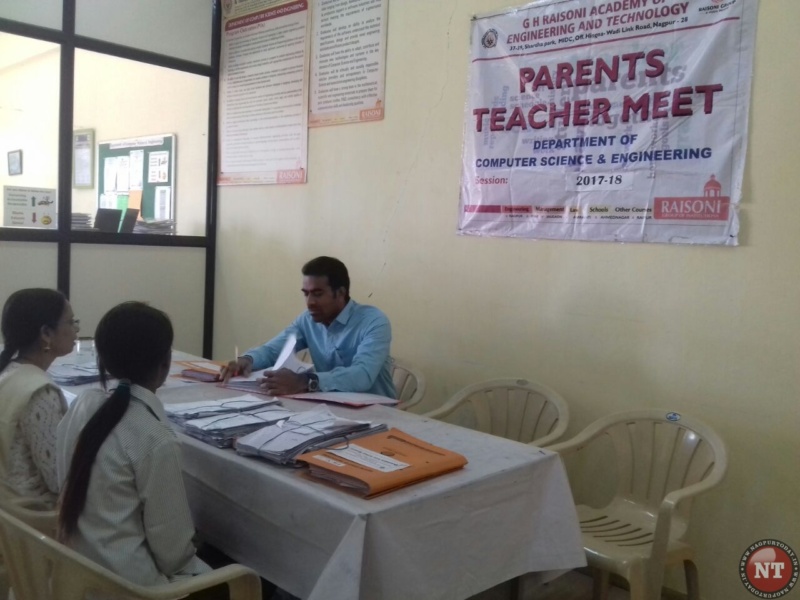 Nagpur: Department of Computer Science and Engineering of G. H. Raisoni Academy of Engineering and Technology (GHRAET) had recently organised Parents Teacher Meet for 2nd year, 3rd year and 4th year. The main intension of this meet is to inform parent about academic progress of their ward as well as to bridge the gap between institute and parents. The hard and quality effort made by the faculty members has also been conveyed to Parents. Improvement actions which the faculty members have taken for students were admired by the Parents.
Prof Amit Pimpalkar, Head of Department informed parents that, college is not only striving hard to give best in academics but also delivering the facility to enhance the human excellence and to develop the soft skills of the students like aptitude, personality development etc. Every faculty member making efforts to bring success to Parent- Teachers Meet.