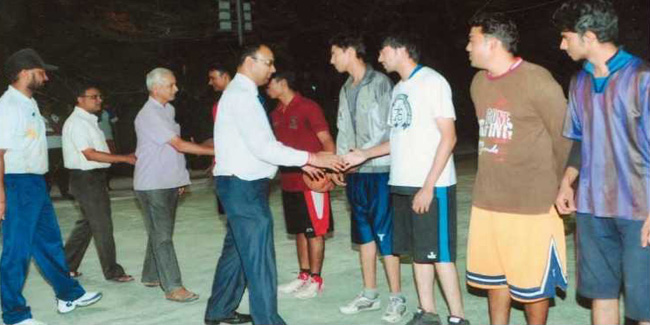 Nagpur News: GH Raisoni College of Engineering (GHRCE) and Ramdeobaba Kamla Nehru Engineering College (RKNEC) set up a title clash in Srishti 2013 Inter-College Basketball Tournament organised by GHRCE Department of Management Studies at NASA Court in Surendra Nagar on Sunday.
In the first semi-final, GHRCE overcame Dr Ambedkar College 65-58 Thanks to Parag Shirbhayye who scored 22 baskets. From the losing side, Jay Kshirsagar top scored with 18.
In the second semi-final, RKNEC got the better of Nagpur Sharirik Shikshan Mahavidyalaya (NSSM) 66-49. Anurag Pande fashioned the victory by scoring 18 points. For NSSM, Tushar Maske tried his best but in vain.
The final will be played on Monday at 7.30 p.m. followed by prize distribution function. The winner will get Rs 5,000 while the runners-up will walked away with Rs 3,000.