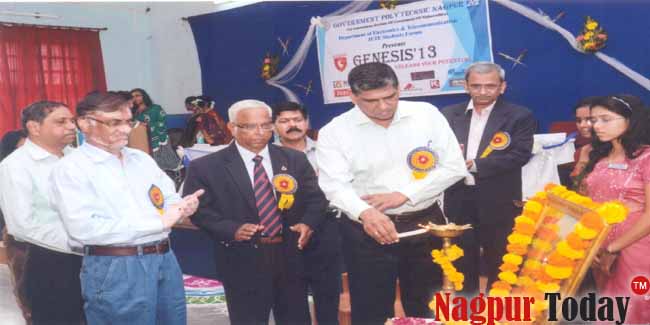 Nagpur News: The Department of Electronics & Telecommunication Engg. Government Polytechnic, Nagpur under the IETE student's forum organized a  two day inter polytechnic Technical event GENESIS' 13. Under this event programs of Technical Paper presentation, Bread Board Maze, Technical Quiz, Campus experia, Lan gaming, Technical model exhibition   were conducted. Over 1000 number of students participated from different polytechnics from Nagpur Region.
Yashwant Kanetkar, Director, KICIT & KSET was the chief guest and Dr. M.U. Deshpande, Chairman, IETE, Local center, Nagpur and Shri.Gulabrao Thakre Joint Director, Technical education, Nagpur region were the  guests of honour. Prof. D.S.Kulkarni, Principal Govt. Polytechnic, Nagpur presided over the function. S.S. Tadas, Head of Department Electronics & telecommunication , Dr. V.H. Mankar, Convener of IETE student Forum, chairman of ISF Nikita Uttarwar and Secretary of ISF Pranjal Dixit  were present prominently  on the occasion.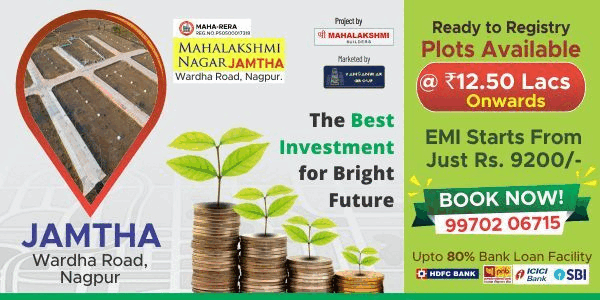 Yashwant Kanetkar, expressed his concern over the present scenario in Indian economy and advised the students to take entrepreneurship as a carrier instead of aiming for a job. He emphasized the need of product based industry instead of service based industry. He advised the students to play  sport, to learn failure, success  and patience. These qualities needed in entire life for achieving the goal. He also asked to the students to be goal oriented instead of branch oriented. Lastly He suggested the student to keep multidisciplinary approach for solving engineering problems.
The program was well organized by the students  under the  guidance of the staff of department of Electronics & Telecommunication Engg. Prof D.B., Brahnmankar, prof.V.A.Rahate, prof.A.A.Ali,  Mrs. Kanchan Ingole, Mrs.H.R.Bhusari,  D.B.Alaspure,   J.P.Kelwade worked hard for the success of the program.