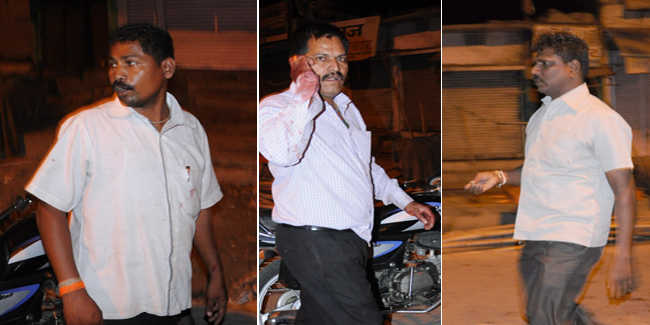 Nagpur News : Hours passed after goon Raja Gaus and his gang members opened fire on Nandanwan police team at Jagnade square on Wednesday night, again on Thursday morning North Nagpur residents heard firing sound while beholding chor-police game of city police to nab goon Raja Gaus who finally managed to give a slip to cops at the end of the day.
However, city police has rolled up their sleeves in search of Gaus. City police chief K K Pathak has alerted all senior police officers to nab Gaus at any cost. Since Wednesday night, whole city police has been searching for Gaus. Many search operations has been planned. Tight police bandobast and checking s are conducted all across the city.
Police sources informed since Wednesday night, Gaus managed to give slip three times to cops. Around 4 am, Gaus was seen near Raja Rani Durgawati Nagar but disappeared in the dark. To this, a high alert was ordered at North Nagpur. CP Pathak and Jt. CP Sanjay Saxena were on patrolling in the wee hours of Thursday.
Second time, he was found near Teka Naka. Cops tried to chase him but he again disappeared through the lanes and buildings. He was last seen near rural police office. This time, cops had almost reached close to him but he once again fired on cops and escaped. Firing sound panicked residents and thus Nandanwan police has to stop their operation.
Police said that Gaus, who was earlier having offences of robberies and burglaries against him, is now involved in illegal supply of arms and weapons. Five months before, police had arrested in injured condition but Gaus had jumped off from Sakkardara hospital while undergoing treatment.
On Wednesday night, Gaus gang members had even stolen two bikes from passers-by at gun point to escape. Both the cases has been registered at Nandanwan police station.