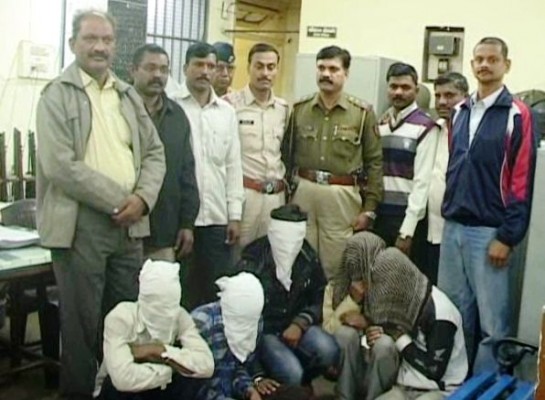 Nagpur News: In a major crackdown, Kalamna police has busted a gang of robbers who used to stop the vehicles on lone streets and rob the people at gun and knife point. Five members have been arrested so far.
The members of the gang used to embark on moving vehicles and threaten the passengers on gun point, loot them up and sometimes took away their vehicles.
The stolen vehicles are then dismantled and sold in interstate scrap market.
Police informed that the alleged gang operated in groups. While some committed robbery, others go for vehicle and goods theft.
The gang members smartly destroy the number plates and unscrew the parts of the vehicles, which often left the police clueless about series of thefts committed by them.
Police is trying to seek some more information from the arrested thieves.