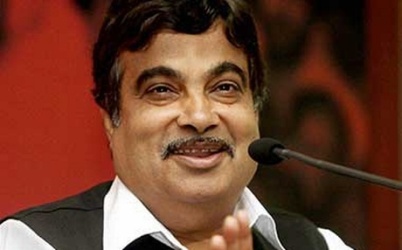 Nagpur News:
A programme to mark "Bhumi Pujan" (Ground laying ceremony) of proposed road construction from Alankar Nagar to Shrikrishna Nagar would be done at the hands of former Bharatiya Janata Party President Nitin Gadkari on Sunday (May 12). The road is being constructed on the auspices of BJP and Ward 67 (Manewada-Joginagar) Citizens' Action Committee. The programme has been organized near Bhavani Hall at 6 pm.
The other prominent personalities present on occasion include South-West Nagpur MLA and State unit President of BJP Devendra Fadnavis, the Mayor Anil Sole who will also preside over the function, Rajya Sabha MP Ajay Sancheti, former MP Banwarilal Purohit, MLAs Krishna Khopde, Sudhakar Deshmukh, Vikas Kumabhare, MLC Nago Ganar, Deputy Mayor Sandeep Jadhav, Standing Committee Chairman Avinash Thakre, NIT Trusty Ravindra Bhoyar and others.
The senior Corporator from Ward 67 (Manewada-Joginagar) and organizer of the programme Ramesh Singare informed that a large number of citizens from areas and BJP workers would be present on the occasion.
Singare further said the development work is being carried out under Rajya Sabha MP Ajay Sancheti's MPFund of Rs 32.75 lakh. He also said that along with the road development other basic amenities and other development works for citizens of the areas would be undertaken.
Ramesh Singare, other Corporator Saroj Bahadure, Manoj Jachak, Jitendra Bhugaonkar and others are working hard for the success of the programme.