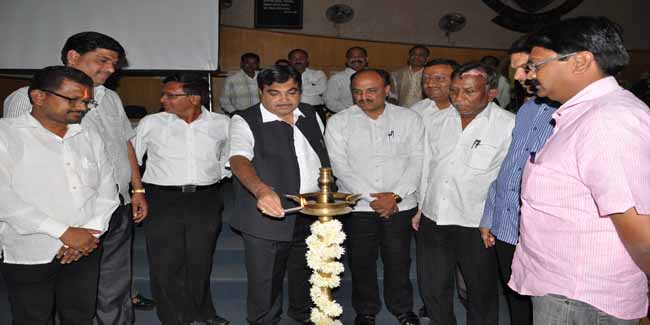 Nagpur News : Nagpur Municipal Corporation (NMC) has launched its e-Governance system on Friday. This e-Governance system was inaugurated at the hands of Former BJP President Nitin Gadkari in a glittering function at Raje Raghujirao Bhonsale Nagar Bhavan, Mahal on Friday. With introduction of this system, people can now get online information regarding Property tax, birth and death certificate and marriage certificate and people will not have to take rounds of NMC office.
Mayor Anil Sole will preside over. MLA Devendra Fadnavis, Sudhakar Deshmukh, Krishna Khopde, deputy Mayor Sadeep Jadhav, Standing Committee chief Dayashankar Tiwari, Municipal Commissioner Shyam Wardhane, and Leader of Ruling Party Pravin Datake will remain present prominently.
This e-Governance scheme will provide valuable information to consumer regarding various NMC services from their home itself. It will also provide information regarding various schemes and developments of NMC. Consumers can also file their complaints; pay electricity bills, property tax etc online. This scheme is a big step for the convenience of consumers.
Funds for this project were acquired through JNNURM. Various schemes under this project have already been started by NMC.
After this system, people can pay taxes; get birth and death certificates, marriage certificates, lodge complaints, business NoCs etc online. This system will be installed in various NMC and zonal offices. NMC has computerized the Document Management System. Also, Hospital Management systems have been introduced for the consumers.
NMC has created a website for this purpose www.nmcnagpur.gov.in. This system was installed under the supervision of Additional Commissioner Ravindra Kumbhare.
After successful installation of e-Governance, registration of contractors, hospital registration, registration of domestic animals, applications for tree felling etc will be done online.