Nagpur: While the poll air is breezing around, the candidates are coming up with lucrative promises to woo the voters. Now Union surface transport minister Nitin Gadkari has promised furnished homes for Rs 5 lakh with free electricity to all those who do not have a house or a plot of land in their name. Addressing an election rally at Mini Mata Nagar — a predominantly low income locality — Gadkari, who is contesting from Nagpur, said homes with a carpet area of 409 square feet will be made available to each one, irrespective of caste and religion, at that cost. "The homes with a hall, bedroom, kitchen and balcony would also have two fans, five LED lights, a sofa set and double bed," said Gadkari.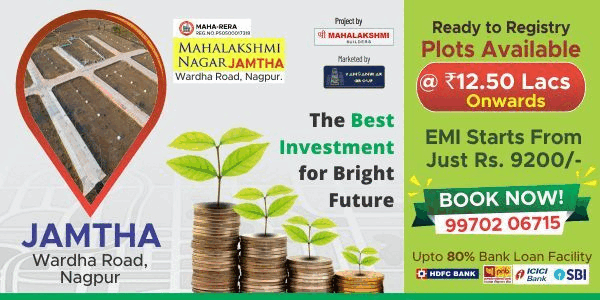 Addressing over 1,500 people in a bylane, he urged them to make him victorious by double the margin he got last time. "With your blessings I am sure that I will once again win. I don't mention about my rivals in any of the speeches because I don't even take cognisance of them," said Gadkari reeling out the works he had done for the poor. Gadkari claimed that he had got over 9,000 heart surgeries done, apart from 60,000 eye check-ups, and distributed 25,000 glasses.
He said free breast cancer check-up was arranged for 1.5 lakh women, out of which 2,000 were diagnosed with the disease and their treatment was initiated. For East Nagpur, which includes Mini Mata Nagar, Gadkari said he plans to come up with a state-of-the-art market for fruit, vegetables and meat. "It would have a food plaza above, where poor people can go on a capsule lift and enjoy meals at an affordable price," said Gadkari. He said soon the Futala lake would be an attraction for tourists from wold over. Pointing out at a street light, he said, "A fountain four times its height would rise at Futala.
The music for the fountain show has been composed by AR Rahman and the script is by Gulzar," he said. "The Mihan project already employees 25,000 people and in the coming days I plan to create 50,000 more jobs in the project," he said.