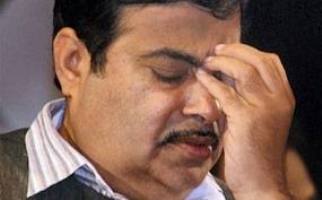 Nagpur News:
After his resignation from BJP President post another setback for BJP leader Nitin Gadkari, the JMFC Court today rejected the closure report filed by the state CID in the Yogita Thakre murder case.
As per the police version, Yogita's body was found in the car when it was opened by policemen deployed outside Gadkari's residence in Mahal in Nagpur. As per them, the girl, who was the daughter of a maidservant employed in a neighbouring household, entered the car and then suffocated to death.
The girl's family were not convinced. They alleged that the girl's murder was being covered due to political pressure. They also alleged that the cover up could be at the behest of Gadkari and other politicians. Gadkari was not at home at the time of the incident.
This is the second time the state CID has filed a closure report in the case. It had earlier filed a report in December 2011, which was also rejected by the court.