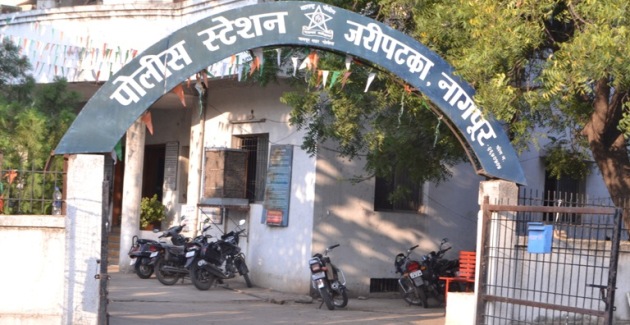 Nagpur News.
The recent spat between Nagpur district bar association president Sudeep Jaiswal and his neighbor Talwars reached another level when at least 70 odd people, reportedly from their neighborhood, gathered at Jaripatka police station and demanded action against Jaiswal for his alleged misbehavior and use of foul language against a woman in Talwar family. Sensing the mood of irate mob the cops at Jaripatka police station registered the case against Jaiswal under section 504, 505 while section 354A was registered earlier upon complaint of Kavesh and Praveen Talwar. Sources said the people crowded at police station were members from Talwar's community named Sanatan Dharma,
Two days back, Jaiswal had a fight with members of Talwar family in which Jaiswal was allegedly attacked by the latter after Jaiswal used abusive words against them. Then, Jaiswal was admitted to the hospital as he received injury on his hand. A counter case was also registered against Jaiswal by Rupal Talwar who charged him for beating her with pipe.
Both Talwar family and Jaiswal reside in the same building of Sunderjeevan Society, Clarke Town near Kadbi Square. Jaiswal's flat is at ground floor while one of the members of the Talwar family also own flat opposite Jaiswal's flat. One more relative of Talwar resides on third floor of same building. Reports suggest that Jaiswal and Talwar are always at loggerheads and pick up fight over petty things. Other people who gathered at police station supported Talwar saying that Jaiswal has this habit of abusing anyone visiting to Talwar's house. They also alleged that Jaiswal often indulges in heated exchanges with most of the people in the vicinity and is very bad at behaving with his neighbours.
Kavesh Talwar, cousin of Rupal Talwar, told Nagpur Today that Jaiswal shouted outside their flat and threatened them of dire consequences in connection with the previous clash. "He also tried to pressurize us by saying that he had contact with many criminal elements, which would kill anyone at his instance. He had even bitched about him being the advocate and said he could get off with bail with ease.
"Jaiswal bore very bad reputation in the locality because every now and then he ended up confronting some or the other neighbor, hurling abuses or thrashing physically," said Gautam Sahani, a transport businessman who also turned up at Jaripatka police station to support Talwars.
Just a ploy to protect offenders : Sudeep Jaiswal
When Nagpur Today contacted Sudeep Jaiswal in this connection, he clarified that he was unaware of Sunday's incident and termed it as a conspiracy to protect the offenders who had attacked him two days back.
Sunil Kochar, President of Sunderjeevan Society in which both Jaiswal and Talwar reside, came out in support of Jaiswal saying that he only objected to the encroachment done by Talwar family who retorted with attacking him with stones. He even denied any member from their society or his neighbourhood other than Talwar had any complaint about Jaiswal. He informed that the members reaching Jaripatka police station were from Sanatan Dharma, the community to which Talwar belonged. "Talwars had not even paid maintenance for the last 20 years and even encroached upon the common area in the society. There was no fault of Jaiswal if he had objected to Talwar's wrong doing", Kochar added.