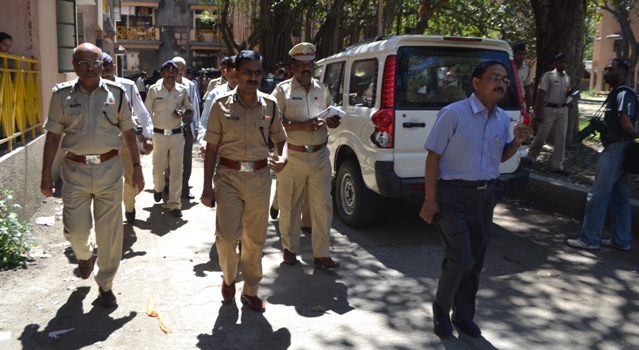 Nagpur News:
Frustrated with his job, a police sub inspector attached with Pratap Nagar Police Station shot himself with his service revolver on Saturday. The news spread like a jungle fire among the police fraternity of Nagpur.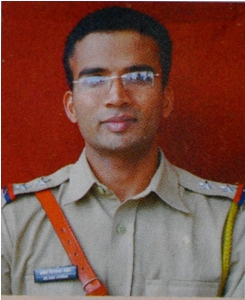 Police Sub Inspector Amol Adhao (28), was not satisfied with his job for past couple of months.  He had discussed his problems with his associates on duty. "He was very stressed due to his hectic schedule. He never wanted to join police force. He was not in his right state of mind," said one of his associates.  His associates said that a few days ago, Amol jokingly said that one day he would commit suicide due to this job. But, everybody laughed it off.
Sources said, Amol shot himself with his service revolver in his Q No. 9 Zingabai Takli residence, on Saturday. Police found a suicide note from him. In the suicide note, Amol blamed no one for this suicide and said that he was frustrated with this job and no one else was responsible for this extreme step.
Amol, whose two sisters are also Police sub inspectors, was posted in Pratap Nagar Police station three years ago after his police training. Reliable sources said, Amol was stressed due to his continuous day shifts given to him by his senior.  He shared his grief with his colleagues but no one knew he would take such an extreme step due to this.
Police said, his neighbours heard a gunshot. They rushed to Amol's quarter only to see his body lying in a pool of blood. On being informed, Gittikhadan Police rushed to the spot and are performing the panchnama.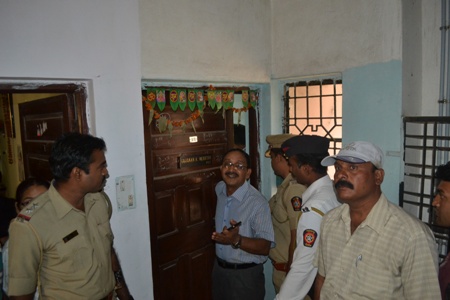 Commissioner of Police Kaushal Pathak reached the spot to take a stock of the situation. Media was not allowed inside Amol's quarter. Sources said, this suicide could be an indirect murder as Amol ended his life under immense stress implied by his senior. Sources also said that few people are demanding enquiring in this suicide as it might be a case of abetting to suicide.
Till filing of this report, the body was not sent for post-mortem. Further investigations are underway.