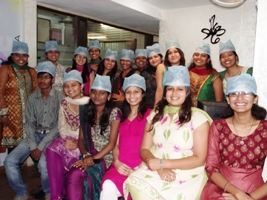 Nagpur Page-3 News: The faculty of Cadence Academy organized a Designer food festival competition for students of the Academy on 10th November 2012. The event was to create a dish and design it in an attractive manner. Cadence Academy (CA), Nagpur offers Advance Diploma course in Interior Design and Fashion Technology. The college is a trendsetting institute in the field of designing. Its dream is to fulfill the twin objectives of promoting designs awareness & meet the growing need in the industry for trained professionals. The institute's infrastructure is modern with well equipped facilities. A variety of teaching and learning techniques are employed to impart knowledge and skills to the students in various departments of the college.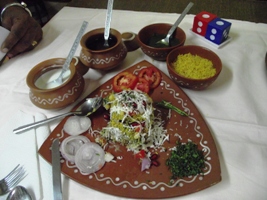 The main objective of the competition was to try the skills and talent of these students in every field of work as to build their versatility. Today's designers have to be an all-rounder and activities like these broaden their thinking and their creativity said Rupesh the owner of the Academy. The competition also marked the coming of Diwali.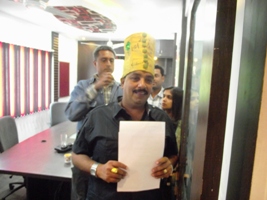 The competition was judged by Chef Mr Vishnu Manohar of Vishnuji Ki Rasoi . The students were excited by this innovative idea that the academy thought of and gave in their cent percent to make the day successful. Vishnu said that these types of innovative idea definitely boost the moral of students and creates a motivational thought5 and drive to succeed. The winners for the event were as follows
1st Prize went to Dipty Sukhdev.
2nd Prize went to Deepti Gogia.
3rd Prize went to Meenal Rokte.
The winners were presented a Chef Hat of Vishnu ki Rasoi and also discounts coupons were awarded to the winners.
By Marcelo Azavedo