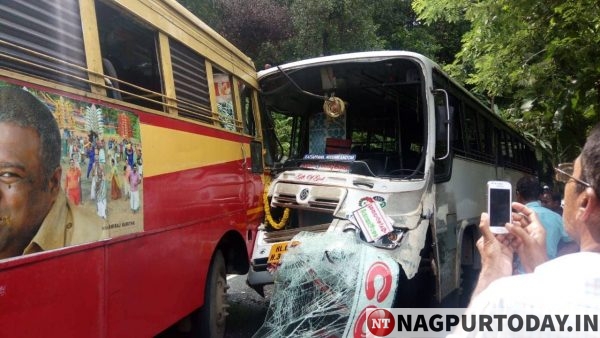 Nagpur: On Wednesday, Feb 20, a major mishap was averted due to alertness of a private bus driver who rammed the travel bus into the trees nearby to halt it after brake failure. Though the incident was caused by the brake failure, it raises severe questions on the establishment of public transportation inside the city. Hundreds of private travel buses ply to various destinations from the city daily. Travel in these buses poses a higher risk of safety and security since there happen to be more passengers above the capacity in one vehicle.
While most of the buses are in proper shape, one could easily sight paint faded, windshield broken, cartons removed and jam packed buses. With this dismal scenario, checking such buses for fire safety seems to be a joke as in some buses seats are even supported by stones.
In year 2018-19, RTO carried inspection of total 1190 vehicles and 426 were found violating Central Motor Vehicle Act 1989. RTO has detained around 57 vehicles and also recovered fine of Rs 12,83,000.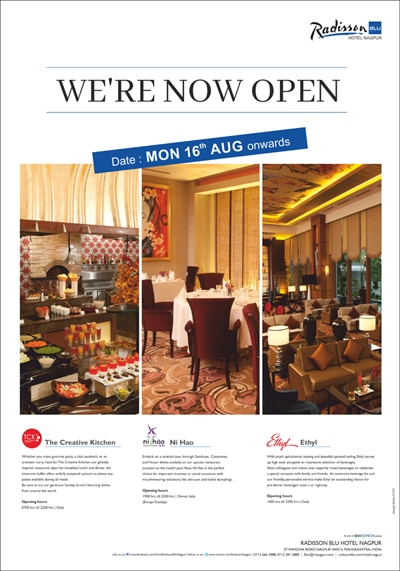 While speaking to Nagpur Today most of the commuters expressed unhappiness and had a bad impression of the bus service on Madhya Pradesh-Nagpur route. They suggested that Nagpur, being a major city should have better class of bus services on the MP route.
City should have better public transport: Commuters
"Despite limited seats in the bus, the conductor tends to take pause in every possible turn to seek passengers. We are often asked to adjust on our way to Jabalpur, that fellow passenger will depart at Seoni despite having full tickets. When turned to conductor for help, he shrugged off his responsibility and told us to leave the bus," Mohammad Aquib told Nagpur Today and added "Nagpur, being a centre of attraction in Maharashtra should have better bus services on MP route."
"Public transportation provides a mobility service to the user, as well as producing a wide impact on the system. Consequently it should be operated in such a way as to achieve an efficient and effective transportation system. To achieve this, there is a need to measure the quality of service as a way to evaluate its performance," Kinjal Bansod, IT professional who travel frequently from Pune to Nagpur, said.
Brake failures don't occur: Dy RTO
The problem becomes much worse when the authority responsible shows lack of suitable and integrated approaches in this dubious situation. When Nagpur Today took matter to Deputy RTO Atul Aade he deliberately denied that brake failures do not occur anymore.
"Every two years after new vehicle registration, RTO conducts inspection of vehicles and issue fitness certificate. The brake failures are the excuse of drivers who want to hide their irresponsible attitude which cause accidents on the road. With new and modern technology at the hand, we it is nearly impossible and even we hardly see such cases," told Deputy RTO Atul Aade informed Nagpur Today.
List of problems is in making: DCP Traffic
While speaking on the issue of several irregularities reported in MP buses, DCP Traffic Nilesh Bharne told Nagpur Today, that, "The traffic department have started making the list of problems, no inconvenience for the commuter travelling interstate will be tolerated and the guilty shall be punished soon."
By Shubham Nagdeve