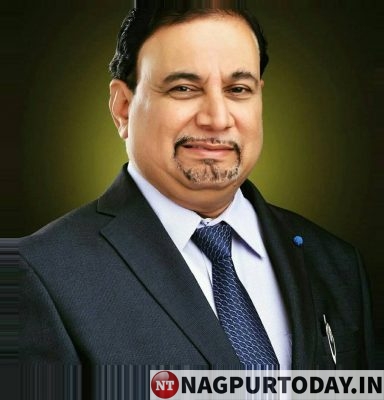 Nagpur: Dr Uday Bodhankar, renowned senior paediatrician of central India and Nagpur and former International President of COMHAD UK, has been unanimously appointed as the Executive Director of COMHAD UK – Commonwealth Association for Health and Disability United Kingdom for
three years. COMHAD UK is the NGO working for the welfare of the general community of 54 Commonwealth Countries of the world. This is the highest honour for any Asian Paediatrician.
In addition, Dr Uday Bodhankar has been unanimously elected as the Deputy Chairman of CHPA – Commonwealth Health Professional Alliance the highest NGO body of Commonwealth Foundation of UK governing all seven Commonwealth Health organizations including COMHAD. This is for
the first time Asian Indian paediatrician has been appointed on these highest prestigious international positions.
COMHAD was established in the United Kingdom in 1983 with support from the Commonwealth Foundation. Hon. Her Majesty Queen Elizabeth is the Patron of Commonwealth Foundation. COMHAD is one of the Commonwealth Professional Associations and a Pan-Commonwealth Non-Government Organization (NGO) working in official relations with WHO since 1990 and is a long-standing partner of WHO for collaboration. It is actively involved in promoting health development, exchange of technical expertise and inter-country training and education in health in 54 Commonwealth countries all over the world.
The aim of this association is to provide education and research in health and disability for the quality of life by raising awareness for prevention of disease and disabilities and promoting health care for the low and middle-income group of the community in the urban setting.
In the furtherance of this aim the Association will advocate and promote – 1) Quality health care, 2) Accessible, acceptable and affordable health care in particular for people with disability, 3)
Professional links between workers in health and disability across the Commonwealth, 4) The aims and objectives will be achieved through regional and international conferences, workshops and symposiums, publications and communications, demonstration and other projects, training exercises and professional exchange and development programmes.
Various National NGOs like IAP, NNF, BPNI and IMA & International organizations like AAP, UNICEF and CF have congratulated Dr Uday Bodhankar for this distinguished position and honour.