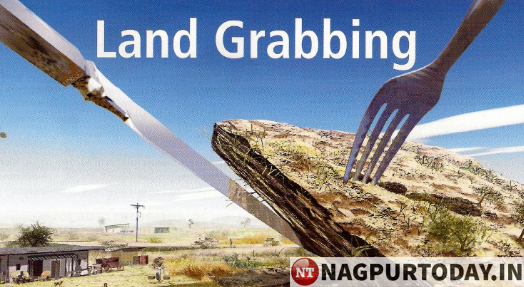 Nagpur: A group of eight conmen, including a Sub Registrar, grabbed a plot of land worth Rs 5.5 crore of an aged man with the help of forged documents. Mankapur police have booked all the accused and started investigation.
The complainant, Sonba Gulabrao Musale (61), resident of Plot No. 1, Dronacharya Nagar, Subhash Road, Mankapur, told police that he owned a plot No. 12, Khasra No. 2815, Mauza Mankapur, City Survey No. 30 and 31. Sonba Musale had purchased the Plot No. 12 from Arun Shyamrao Rohankar, heir of Shyamrao Bhagwan Rohankar, and others on February 24, 2013. In the meantime, the accused Raman Radhesham Shiroya, resident of Plot No. 44B, Surya Nagar, Pardi, Saifuddin Ismail Topiwala, Shabbir Hussain Ismail Topiwala, Abu Bakar Haji Abdul Majid, all residents of Mankapur, Sadaqat Hussain Liyaqat Hussain of Kalamna, Shadab of Mankapur, concerned Sub Registrar, Mankapur, and one other, hatched a conspiracy and with connivance of each other, grabbed Sonba Musale's plot worth Rs 5.5 crore with the help of forged documents and sold the plot.
Mankapur ASI Padmakar Dhurve, based on Sonba Musale's complaint, booked all the accused under Sections 120(B), 420, 465, 467, 468, 471, 472, 474, 447 of the IPC and launched an in-depth investigation into the matter.