Nagpur.

"Nagpur is beautiful, green as well as important city, both historically and geographically, and is equipped with other necessary facilities," said the French Consul General Jean-Raphael Peytregnet and assured to render all cooperation to develop the city as "Smart City."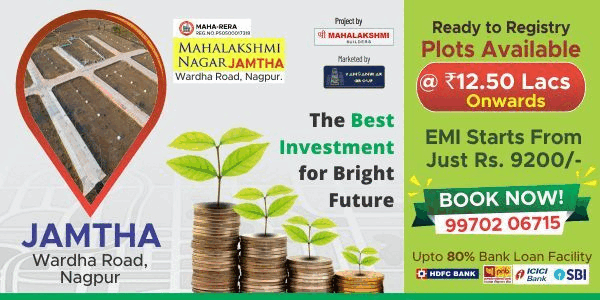 The French Consul General on Wednesday paid a goodwill visit to Nagpur Municipal Corporation (NMC). Mayor Pravin Datke, former Mayor and MLC Anil Sole, MLA Sudhakar Deshmukh, Municipal Commissioner Shyam Wardhane, other office-bearers and officials held discussion with the Jean-Raphael Peytregnet in connection with 'Smart City Project' and participation of French companies in development of Nagpur city. A business delegation comprising representatives of different companies, accompanying the French Consul General, even gave a presentation on the occasion.
At the outset, the Mayor Datke welcomed the French Consul General French Consul General Jean-Raphael Peytregnet by offering him a shawl, shriphal and sapling of Tulsi plant. Speaking on the occasion, Jean-Raphael Peytregnet revealed the aim behind his visit to NMC and said that he liked to come to Nagpur frequently. He said that all the French companies are eager to extend their cooperation in developing this city. Similarly, the Mayor sought technical and financial help from French Consul for developing Nagpur as a 'Smart City.'
Others who accompanied the French Consul General include Silva Beard, Assistant Commissioner of UBI France, Lara Prasad, General Secretary of IFCCI, Pier Benham, President of IFCCI, Fabiya Bondyo of Fackins Ellen Company, Abhijit Gavle, Violia Company's Babu, Outinord's Jognasu Mehta and Vilas Meshram. The representatives gave presentations on how to provide basic facilities, e-governance, wi-fi city, and other services to citizens.
Interestingly, the French Consul General Jean-Raphael Peytregnet had visited NMC in October 2014. At that time, the Mayor and Municipal Commissioner had informed him about the Nagpur's development projects. The French Consul General had come to know that Nagpur has the potential to develop as 'Smart City' and had assured to bring a French delegation to NMC. He fulfilled his assurance on Wednesday.
"A smart city caters to the needs of the values of the 21st century and necessarily entails smart infrastructure, roads, bridges, renewable and solar energy, IT, all of which France can offer to India. French architects who have done smart cities in France, would come and explain," said the French Consul General while speaking during the visit.