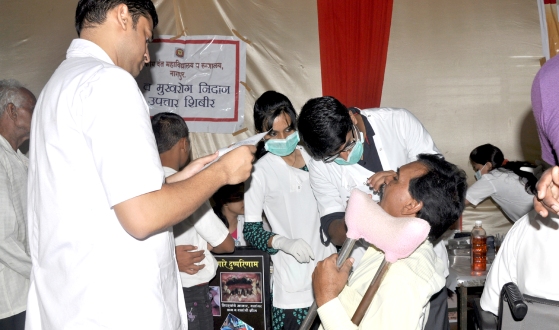 Nagpur News:
A dental check up and treatment camp was organized by Govt. Dental College & Hospital,Nagpur, with the collaboration of Prahar Apang Kranti Andolan at MLA Hostel, Civil Lines, Nagpur . The free dental camp was held for the benefit of underprivileged people like mentally and physically disabled people, deaf and dumb children. Various other organization like Pandit Dindayal Upadhyay Institute of Medical Science Research and Human Resources, Dr Mahatma Eye Bank, Platina Heart Hospital, Dalvi Hospital, Dr Hedgewar Blood Bank, etc. also provided their service to these needy people.
The team of Govt. Dental College & Hospital, Nagpur, under guidance of Dr. Vinay Hazare, Dean and other clinicians including Dr Milind Wasnik (Department of Public Health Dentistry), Dr Shaswat Magarkar (Department of Oral Surgery), Dr Anup Bhaisare, Dr Somnath (Postgraduates) and Sneha Upadhay, Shubhangi Mishra, Megha Kapadia (Interns) conducted the dental check up for the patients. All the beneficiaries had the opportunity to get a check up for a  wide variety of potential oral problems including tooth decay, gum problems, oral cancer, abrasion and even a foul smell, which may be a symptom of something more serious diseases.
Patients requiring treatment were treated at camp site only and those patients who required complex treatment were referred to Govt. Dental College & Hospital, Nagpur. More than 70 patients get benefitted by the camp. Free medicines were provided and free medical tests were also conducted wherever necessary.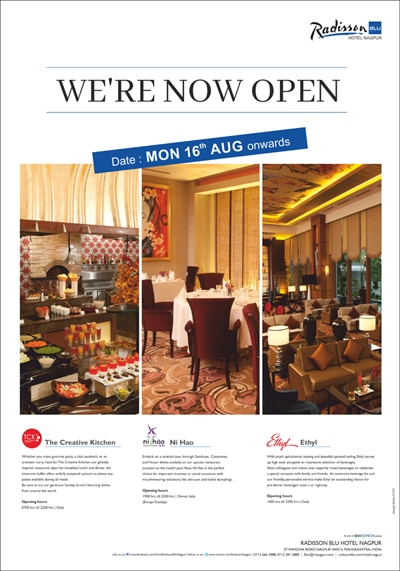 One of the important features of the camp was that besides active medical treatment it also emphasized the importance of proper hygiene and prevention measures and thus reinforced a popular saying "Prevention Is Better Than Cure".
The camp was privileged by the presence of Bacchu Kadu, MLA & Founder President of Prahar Apang Kranti Andolan, to make this dental camp a success.
Supporting staff from GDCH, Satish Dangre (Dental Hygienist), Raju Tijare and his associates from Prahar Apang Kranti Andolan worked very hard for the success of the  mega dental camp