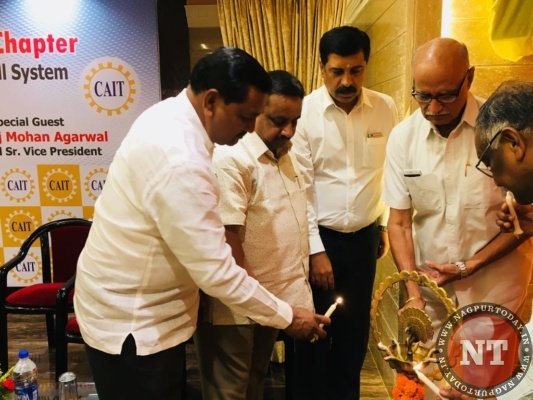 Nagpur: "Fragmented procedures & compliance have greatly distorted the inherent beauty of GST. The experience of about 9 months of GST implementation in the Country requires an overall review of not only the tax rates but even the prescribed procedures as well. Weaknesses, leakages, loopholes of GST needs to be plugged. Correction of error in classification of goods in different tax slabs particularly under tax slab of 28% beside removing anomalies and disparities to make it a simple and good taxation system which may comply with two basic fundamentals of GST i.e widening of tax base & encouragement to voluntary compliance"- said the Confederation of All India Traders (CAIT).
An internal panel of CAIT headed by its National President B.C.Bhartia has recommonded that now the time has come when the Government should move forward to make GST a stable taxation system by conducting an overall review of GST structure & take remedial measures. No direct communication of the Government with the trading community so far is the root cause for chaos & confusion and as such a permanent mechanism needs to be formed to make regular inter-action both at Centre & State levels-opined the panel.
With GST portal not functioning properly, overlapping of laws, short term measures to provide relief, much lack of awareness about prescribed fundamentals and compliance thereof, variation of tax rates in items pertaining to same vertical, applicability of HSN code for everyone whether big or small, absence of any nodal authority to provide legitimate answers to the queries has multiplied uncertainity about GST and as such it will be appropriate if immediate steps are taken to set the things right.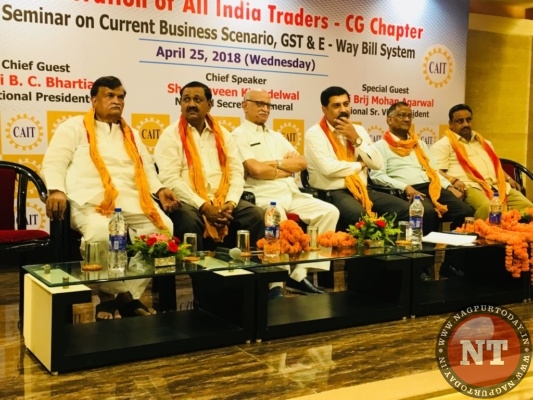 CAIT National President B.C.Bhartia and Secretary General Praveen Khandelwal said that CAIT panels has suggested some immediate measures including abolition of Reverse Charge Mechanism, application of E Way Bill only on inter-state transactions, quarterly returns for turnover upto Rs.100 crores and monthly return for turonver of more than 100 crore turnover, Applicability of HSN Code only on Manufacturers, No tax liability on Purchaser if Seller does not deposit Tax collected by him, Formation of a GST LokPal, Representation to traders in GST Council, Formation of Joint Committee of Government Officials at Centre, State and District level to monitor & regulate GST system, Revisiting 28% tax slab which should be limited to only luxurious & demerit goods, re-classification of goods falling under other tax slabs.