Nagpur: Four teenage girls and boys went missing from different areas of the city within a span of 24 hours.
In the first incident, a 16-year old girl, resident of Yashodhara Nagar, left her home at about 5 am on Monday without informing other family members. Since then she has gone missing. Her relatives searched her at all possible places but in vain.
Similar, a 15-year old girl of the same area went missing after she left her home around 12 noon on Monday. Her relatives too searched her frantically but could not trace her.
Yashodhara Nagar ASI Sanke and API Hood, as per the directions of Supreme Court that if any minor girl or boy goes missing then the case be treated that of kidnapping, have registered cases under Section 363 of the IPC and launched search to trace the girls.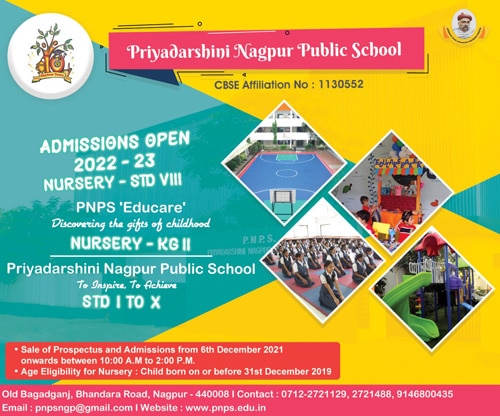 16-year old Vedant, son of Prashant Shankarrao Kali (47) of Plot No. 202, Swami Samarth Nagari, left home around around 1.30 pm on Monday for taking English notes from his friend Ritik who resides behind Bhonsala Ved Shala, Mahal. However, Vedant did not return home and went missing since then.
Kotwali PSI Gavai has registered a case under Section 363 of the IPC as per Supreme Court directions and searching for Vedant.
Similarly, a resident of Plot No. 62, Jaigurudeo Nagar, Anita Prashant Pusam (40) lodged a complaint with Hudkeshwar police saying that her 14-year old son Nayan left home around 8 am on Sunday without informing anybody. Since then he has not returned home and went missing.
Hudkeshwar PSI Dharmejwar has registered a case under Section 363 of the IPC and searching for the 14-year old Nayan.