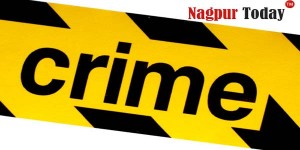 Nagpur News: A horrific murder unfolded on a street near the Lahori Bar, Dharampeth, at about 2.30 am on Monday, raising a serious question on the city police's capability of checking soaring crime graph in the city.
A 26-year-old youth was stabbed to death, over an old dispute. The brazen killing sent shock waves across the police department. The youth has been identified as Sumit Subash Gadge, the son of Public Works Department employee. The Gadge family resided at the government quarters at Ravi Nagar.
According to sources Gadge, Sunday night, had gone to have drinks at the Lahori Bar along with a friend named Ravi. Mahal residents Rohan, Ghate, Shabir and Rohan Sherke were seated at the table opposite to that of Gadge's. Gadge, allegedly had a heated argument with this group of boys about a month back. Gadge and Rohan, clashed with each other once again after coming face to face at the Lahori Bar, as per accounts of those present.
Eye witnesses said that Gadge left the bar at about 2 am. As soon as Gadge stepped out, the accused took him towards Lele Jewellers to speak to him but Gadge saw weapons in their possession. Anticipating danger Gadge started to run. The accused followed Gadge and caught hold of him near the Lahori Bar gate.
The accused struck him on his chest and head before fleeing. A patrolling party reached the scene after being informed. Gadge was rushed to a private hospital where he succumbed to injuries at about 7 am.