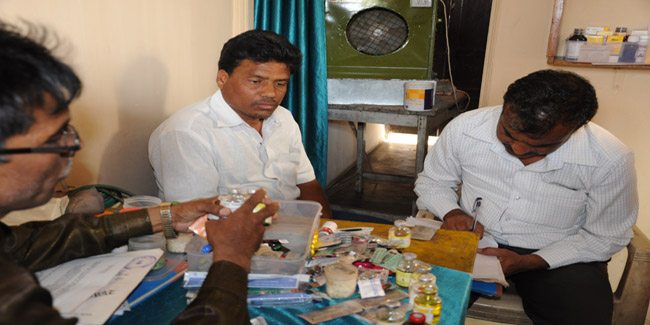 Nagpur News : A 47-year-old man who has been treating patient without any degree from past five years in Kalamana was put behind bars by a political activist along with the help of NMC's medical officer, Ati-ur-Rehman Khan of Khamla on Sunday.
Heman Soni, who claimed himself as a doctor, owned a clinic of Ayurvedic and Unani treatment at Navin Nagar in Kalamna area.
On being informed by secret sources, Hanuman Sena activists has sent a decoy patient to Soni and at the same time alerted Khan, who in turn tally the prescription.
Later, Kalamna police were alerted who then raided the clinic and found that Soni didn't have any degree or certificates. On Khan's complaint, police has booked Soni under relevant sections of IPC.