Nagpur: The arrest of the four alleged assailants of Rishi Khosla has revealed that they were also asked to eliminate the victim's woman friend Madhu Bakshi. Luckily, she was not in the car with Khosla when they attacked. Police have now provided security to Madhu.
The cops now know that Khosla's murder was being planned for at least two months, with the assailants tracking him and Madhu for the last fortnight. The murders were planned since Mikky Bakshi, the estranged husband of Madhu, did not like her relationship with Khosla.
Mikky, arrested on August 22 soon after the murder, is in police custody till August 28. Girish Dasarwar, who had taken the contract for the killing, too had been nabbed the same day. His custody too has been extended till August 28. Dasarwar has two murder cases against him. Mikky had lured Dasarwar to eliminate Khosla and Madhu with the promise of making him a business partner in future.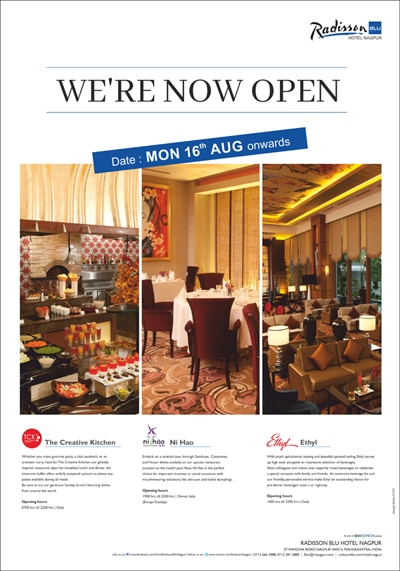 The Sadar police arrested the four assailants, Rahul Kalamkar alias Baban, Kunal Hemne, Arif Khan and Aziz Ahmed from a shrine at Wadi following a tip-off on Sunday. The police team comprising head constable Vinod Tiwari, Naik police constables Sushant Salunkhe, Sudhir Madavi and others under PI Mahesh Bansode managed to track down the assailants before they fled the city after arranging some cash. The cops learnt Kalamkar had got just Rs7,000 so far from Dasarwar as token amount, and had been promised more from Mikky later.
Zonal DCP Vinita Shahu told a press conference on Sunday all the assailants have past offences against them.
The main attacker, Kalamkar, had taken the contract to kill Khosla and Madhu since he wanted money for the treatment of his mother. Kalamkar, with three murder cases in the past, wanted Rs50,000. Aziz too has a murder case against him in the past.
Khosla's car was intercepted by Arif and Rahul in an autorickshaw and Kunal and Aziz on a bike shortly before midnight of August 21. He was returning after seeing off Madhu at her residence as her car had developed a snag near Kadbi Chowk.
The assailants dashed Khosla's car from behind, and then tried to block him near 10 Number Puliya, but he fled. The assailants had brandished weapons on the road to stop him, but aborted the bid as passers-by stopped to see the drama. Khosla later stopped his vehicle near Gondwana Chowk, and was running towards his residence at Byramji Town, on sensing the assailants pursuing him. The assailants managed to pin him down and stabbed him to death.
An earlier bid on the lives of Khosla and Madhu, with a truck accident on Wardha Road around two months ago, had alerted the couple, and Madhu had also approached senior cops.