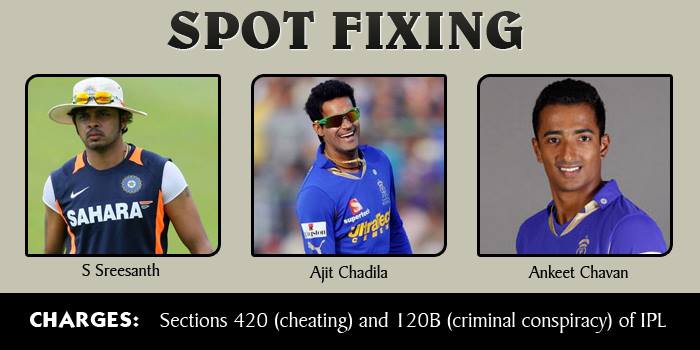 Nagpur News:
The IPL spot fixing controversy is turning murkier day by day. Delhi police while investigating the case arrested three bookies from Aurangabad, one of them is from Nagpur, for their alleged involvement in IPL spot-fixing.
Manish Gudelwar, who hails from Gadchiroli, was former Ranji player. Sunil Bhatia is a resident of Manish Nagar in Sossnegaon, Nagpur. Another person named Kiran Dhole alias Munna had last year shifted to Aurangabad from Nagpur. The Trio was arrested from Aurangabad. According to the information given by police sources, Bhatia is known to be a social worker in city. It has been learnt that he made a lot of money in short span. Sources informed that Bhatia has set a Sai baba Seva Sanstha on Kamptee and would provide langar seva ( free meal) to people. He even started free bus service from Nagpur to Shirdi.
Dhole, who was staying in Nagpur till last year, is learnt to be involved in betting. Police sources informed that he was earlier booked for gambling charges. Police told that former Ranji Player Gundelwar had also played for Vidarbha Cricket Association and with Railway teams. It has been learnt that Gundelwar met with Ajit Chandila, accused in IPL spot-fixing, during his matches.
Sources informed that he is linked in betting and match fixing . Police sources told that Gundelwar was acting as a mediator for Bhatia and Dhole with Chandila.