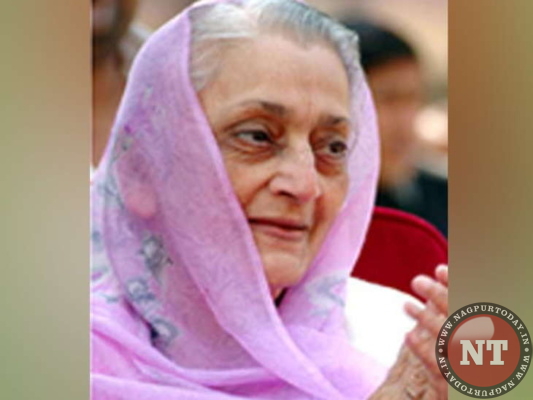 'Rajmata' of the erstwhile Marwar principality and former MP, Krishna Kumari, passed away here early today, a representative of the royal family said. She was 92.
Krishna Kumari was admitted to a private hospital in Jodhpur on Sunday after she suffered a cardiac arrest.
"Her condition had began showing signs of improvement but she suffered a cardiac arrest again on Monday night which proved fatal and she breathed her last around 1.00 am today," a doctor said.
She is survived by two daughters – former Jodhpur MP Chandresh Kumari and Shailesh Kumari – and a son Gaj Singh, erstwhile ruler of Marwar and ex-Rajya Sabha member.
"The funeral will take place at the royal cremation ground, Jaswant Thada, at 4 pm," a representative of the royal family, Rajendra Singh, told PTI.
"Before this, her body will be placed at Umaid Palace for public to pay tribute to their Rajmata," he said. Rajasthan Chief Minister Vasundhara Raje and her predecessor Ashok Gahlot will attend the funeral, sources said.